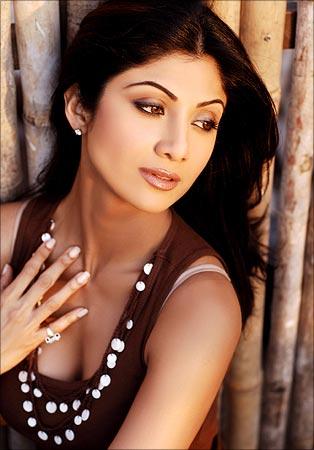 Now that the novelty of Shilpa Shetty winning Celebrity Big Brother is wearing off, let us see what this actually means for our lovely Telegu lass. All have the opinion that she won't be to & should not think of making a comeback to Bollywood. Despite the fact that she won largely due to the Indian diaspora in the UK, she won't be able to make another impact in Indian cinema. As sure as I am that the majority of numerous sms & e-mail votes that secured Shilpa the victory were of Indian origin! But fret not if you are a supporter / fan of the lovely shaped lady – she can cash in on other and I would say much more exciting oppurtunities that will come her way as a result of the controversy. Her publicist has predicted that Shilpa will win 1000000 pounds this year and :
Rs.3 crore for participation in Celebrity Big Brother
300,000 pounds for interviews, to magazines, tv & Newspapers
Another 200,000 pounds for international media interviews
Talks for a role in the top British-Indian show The Kumars At No.42
Rumours of a role in Hollywood movie Shantaram starring Johnny Depp
Talks with about 15 companies for ad campaigns
Negotiations with four UK record labels for a Bollywood style music album
And ofcourse a marriage proposal from me! Lol, ok that last part is pure fiction. But she, reportedly, is also going to get a chance to meet PM Tony Blair & the Queen of England. Plus BJP wants her to join them. Ok, now she will think my proposal sounds a lot better.