The Philadelphis Flyers trades Peter Forsberg to The Nashville Predators in exchange for Scottie Upshall, Ryan Parent, a 1st & a 3rd round pick in the 2007 Draft
Shane Doan re-signs with his current team, the Phoenix Coyotes for a 5 year deal
Bayer Leverkusen earned a thrilling 3-2 victory over English Premiership outfit Blackburn Rovers in the UEFA CUP round of 32
Werder Bremen also did well by thrashing Dutch giants Ajax 3-0 in Bremen
Rush is to release a new album in May
To my shock, Hollywood is going to make a movie on fraud music duo of the 80s – Milli Vanilli
Joe Edwards, the guy who was the artist on the first Archie's comics, dies at the age of 85 due to heart problems
And sadly for personal reasons a guy I worked with earlier, and who everyone knows as a truly nice & quite guy, has committed suicide by purposefully crashing his bike against a running train. The reason for his suicide is not known but suspected to be a failed love affair. My heart goes out to his family in their time of suffering.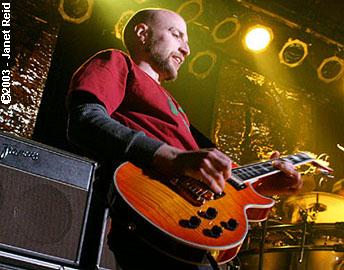 Song for the day – "Deny" – DEFAULT