I'm a little pissed off today concerning work and what seems to be a regular thing among management in India. It doesn't matter what their caste, creed or culture is, they are really fucking assholes. They talk a lot and in these guys case they fart through their mouths. They like to portray themselves as big shots who have conquered all and seen it all and more and aren't we lesser mortals lucky to be basking in their shadows! What a load of crap!
And in a clear case of the crow calling the kettle black, they outlined the defects of the supervisory level of employees (meaning me and my friends) and outlined things that we had to do. Well are they doing their jobs? Are they doing anything? I could have pointed out several issues where they were not at all seeming to be competent and looked like buffoons instead. They just blasted a whole lot of hot air in our general direction, what with the new VP showing us slides of what a company like SAS has done and the changes made by their CEO and stuff. Man, tell me what you have done!
These guys do not implement a bit of their normal policies here in Cochin and yet they expect us to do as they want it. Well there are several hurdles in our way, which includes them itself! So what can you do? And they mentioned one thing in particular that I do not agree at all and I plan on doing something about it, or else leave. I will consider myself fortunate not to have to endure this non-sense.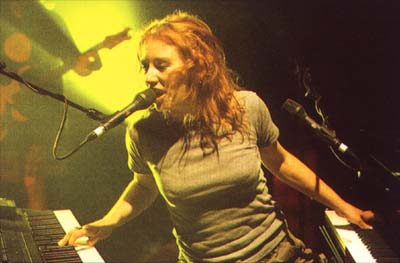 Song for the day – "Playboy Mommy" – TORI AMOS
$500,000 loansschool loans acsloan fast dollar 3,000servicing home acoustics loanunsecured 300,000 loans businessloan diego address san academic grouploan calculator 401kloan 401k home loan verses equity$2500 credit bad personal loansloans auto aarp