Classic Hollywood actor & hearthrob of the 50s & 60s, Tony Curtis passed away yesterday. He played a variety of roles, from light comedy, such as the musician on the run from gangsters in Some Like It Hot, to serious dramatic roles, such as an escaped convict in The Defiant Ones, & Spartacus which earned him a nomination for the Academy Award for Best Actor. From 1949, he appeared in more than 100 films and made frequent television appearances.
The Clark County coroner says the entertainer and father of Jamie Lee Curtis died at 9:25 p.m. local time of cardiac arrest at his Las Vegas-area home. Curtis was born Bernard Schwartz in the Bronx, New York, the son of Emanuel Schwartz and his wife Helen Klein. He is also the father of acclaimed actress Jamie Lee Curtis.
My memories of Curtis will be of him sparing with Roger Moore in the one & only season of the Persuaders, where they acted as two international playboys. It was a fun series although it got canceled for not making an impact in the US.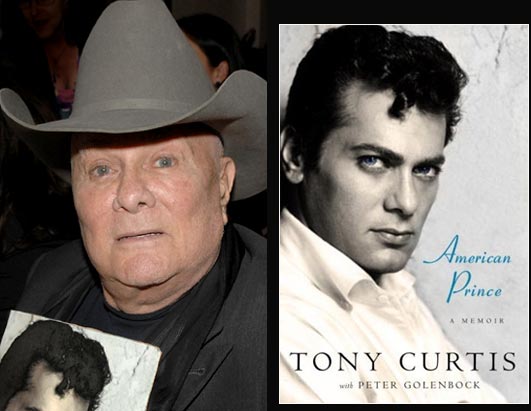 Tony Curtis (June 3, 1925 – September 29, 2010)