Oh Italy, Italy! Why you protest so much, I shall never know.
Furious parents have pulled their children out of an Italian nursery school after it emerged that one of the teachers posed for glamour calendars as part of her extra curricular activities. Brunette Michela Roth, 38, sparked fury among mothers at the school but – unsurprisingly – not fathers, after news leaked out that she had posed in sexy see through underwear. American born Miss Roth, who has lived in Italy for more than ten years, has also won several beauty contests including 'Miss Mamma Italiana' and 'Miss Cultetto D'Oro' (Miss Golden Bottom) and has been the talks of TV chat shows and newspapers since the story broke. Miss Roth, is a teacher at Castello di Serravalle near Bologna and today was not at all fazed at the fact parents has pulled their children out of the nursery.
She said: 'For me being a model is my second job. I do shoots when school is over and especially in the holidays when I am back in the United States. I am always dressed in the pictures and never naked. 'Maybe I could have been a model but I just love being a teacher. I think there is a little bit of envy going on here and it has gone over the top – there are also mums who tell me that their children can't wait to see me in the morning.' Miss Roth found herself in the spotlight after posing for a Harley Davidson calendar and after news leaked out furious parents began pulling their children out of the school with one telling the local newspaper: 'She is too attractive and I don't want her teaching my son.'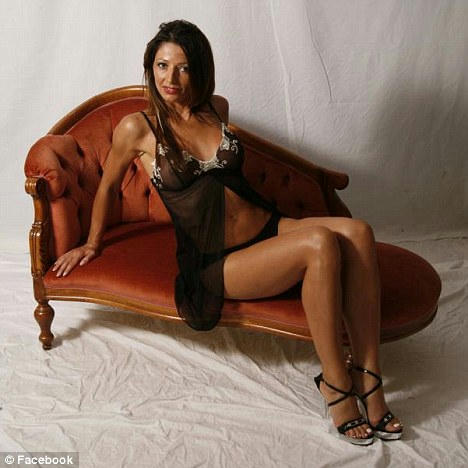 Here she is! I would have thought that she would a reason for keeping kids, most boys and some girls, in school until they graduate! I would certainly not miss a single class, even if I was sick! I've had a couple of teachers who were really hot with amazing bodies and they were always my favourites! Ofcourse they never dressed in lingerie and posed (except in my mind & dreams)!