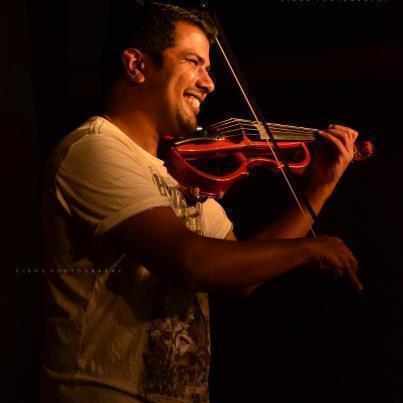 Noted singer-violinist Balabhaskar who was seriously injured in a car accident last week in Kerala died at a hospital early in Thiruvananthapuram this morning. His two-year-old daughter was killed when the family's car hit a tree after the driver lost control. He died at around 1 am after a cardiac arrest, hospital sources said. Balabhaskar's wife Lakshmi and the driver are recovering in hospital. Balabhaskar, 40, and family were returning from a visit to a temple in Thrissur after thanksgiving prayers for their daughter; little Tejaswini Bala was born after 15 years of marriage, according to sources close to the family.
The car rammed a tree on the outskirts of Thiruvananthapuram around 4.30 am, the police said. The couple's daughter was declared dead in hospital. The driver is believed to have dozed off and lost control of the vehicle. Balabhaskar was on ventilator support after being seriously injured and had undergone a surgery. His body was taken to Thiruvananthapuram's University College, his alma mater, where people from all walks of life queued up to pay their last respects. Kerala Chief Minister Pinarayi Vijayan and Finance Minister Thomas Issac were among those who reached the college.
The last rites would be held on Wednesday in Thiruvananthapuram. The musician shot to fame when, as a 17-year-old, he composed music for a Malayalam film and has scored music for several films. A rising musician, he was was known for his stage performances and concerts in and outside Kerala. His fusion music was popular among his fans. Balabhaskar and Lakshmi were students of the same college.