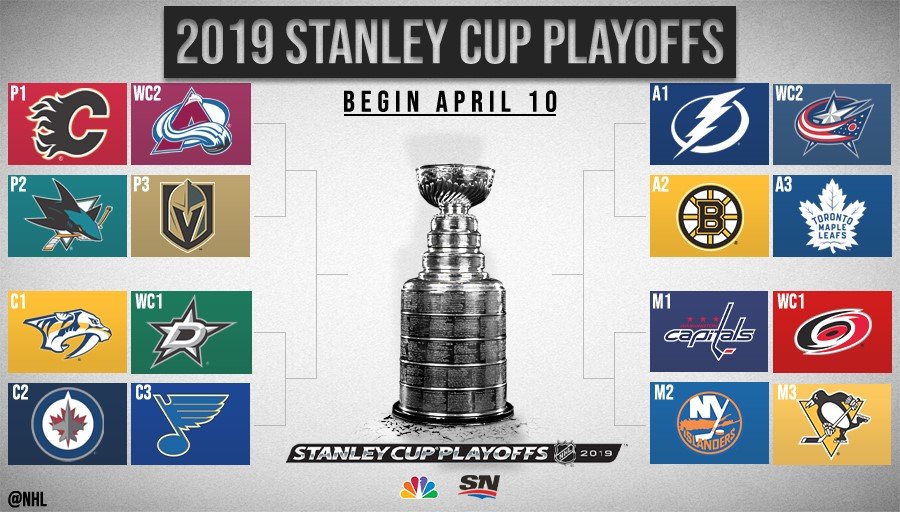 The Stanley Cup playoffs are set to begin play Wednesday.
In the East, the Tampa Bay Lightning have to be the favorites after tying the Detroit Red Wings' regular-season wins record set during the 1995-96 season. But seven really good hockey clubs are aiming for the Bolts.
In the West, Calgary has been at the top of the standings for the final third of the season, but the Flames aren't a must-bet favorite like Tampa in the East. Winnipeg, Nashville and Vegas have been up and down but could all tear apart the West with a month of stellar play.