No matter how much you actually enjoy discussing and talking about politics, there's no denying that it's going to have a huge impact on your children's lives. Sure, it affects them now as well, but perhaps even more so once they grow up – and, as their parent, it's your job to make sure that they have the tools to learn and read up on it.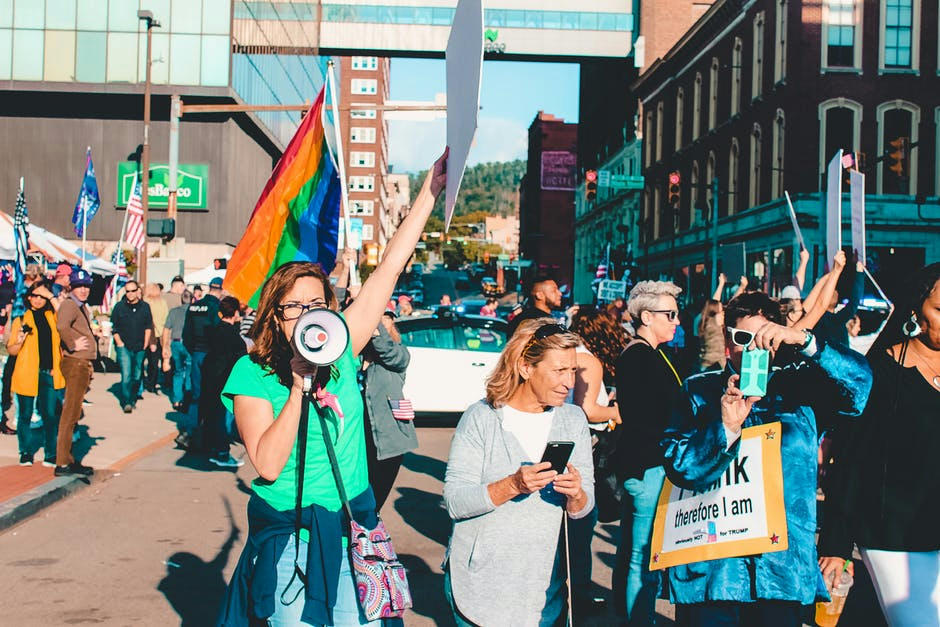 While you won't really be able to shape their political opinion too much, you can always ensure that they are informed little citizens who take pride in staying up to date on everything that is going on in our society. That way, they will do a much better job once the time is ripe for them to go to the voting box as well and you can consider it a job well done.
Here is a handful of tips to teach your children a bit more about politics while they're still young and start to build their knowledge as early as possible. They will of course learn all about this in school as well but the more knowledgeable they are once the discussions start in the classroom, the more they will also have to contribute, in the end.
First: Talking about politics at home
Although it may seem like your child isn't always listening to what you have to say, they are still paying attention to what you're doing and subconsciously allowing you to shape their behavior. They'd never admit to it, though so don't let them know that you're aware of your power.
In order to make your kids a bit more interested in politics, you will need to set a good example. Start by talking about what's happening in society today, involve them in the conversations when you're discussing politics, and allow them to form different point of views as well.
Politics are, after all, not black and white and it's perfectly alright to share a few opinions from various sides of the political spectrum – and it might open for a few healthy conversations at home.
Share your own opinion on the matter, first of all, give them the tools to learn more about democracy, and let them know that you expect them to have an opinion of their own.
It might be a good idea to point to a few real-time examples while you're teaching them about politics, by the way, to make it easier for them to connect the dots; if something is happening abroad, for example, ask them about how this works in your country and whether or not they think the system is working.
Next: Give them the tools to learn about politics
When you want them to learn more about politics and have an opinion of their own, you will obviously need to make sure that they have the tools to understand a bit more as well. It's so easy to make this feel like homework, though, and especially because they will learn about this in school as well.
Try to find ways to make it a bit more fun to learn about politics by making it relevant to their everyday lives. What the pupils are allowed to do at school is, after all, also a matter of politics and it will affect them directly. If your kid is complaining about something at school, encourage them to talk to the administration about it and get other kids involved by signing a petition for or against something.
If your home has a strong focus on religion, it's going to be interesting for them to look at how the combination of god and politics has been relevant throughout history as well as today. This is something that directly affects another important part of their lives and, as long as you play your card rights, you'll have a great opportunity here in terms of making politics relevant to them and helping them to understand how this works in other countries as well.
So many conflicts across the world have a root in religion, after all, and understanding this will give them an excellent starting point when it comes to learning more about politics. They will have a deeper understanding when they're sitting in those history classes as well, by the way, and may be able to contribute a bit more during discussions in class.
It's the kind of stuff that's going to help them out a lot in the future – both in terms of their education and when it comes to understanding how the world works a bit better.
Decisions that will affect your kid's life directly tend to trigger their interest a lot more than distant discussions on whether or not the healthcare system should be allocated more money – no matter how important it actually is.
Talk about the future of politics in your country
There is no denying that the future will have a bigger impact on your children lives than it will have on yours. Focusing on what they can do right now in order to make things better in the future and shape the country, in general, may make them a bit more interested in politics and, hopefully, more eager to get involved and start learning as well as trying to make the world a better place.
Start by talking about all the discussions on the climate changes, for example, and hear their point of view on this. It could be interesting for your as well, though, as they're undoubtedly learning about this in school and could be able to teach you something new as well – which, of course, makes the discussions flow a bit easier.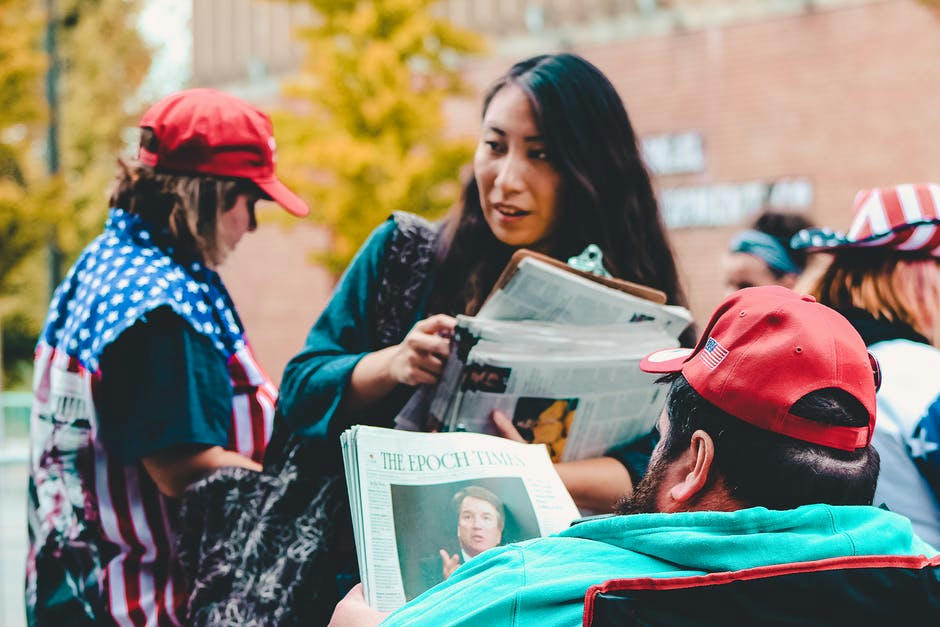 Try to be open to hearing their opinions, first of all, and talk about how they would like things to be in the future. What can they do right now in order to make sure that the country is a bit better in 10 or 20 years? To them, it might not immediately seem like there is so much they can do but try to make them understand that even small actions can have big consequences.
Anyone who has been around for a while may get a bit cynical when it comes to how big of an impact they can have, regardless of the generation they belong to. Increased corruption and a severe lack of accountability lead many to doubt whether actual change can be done through elections at all anymore.
Millennials are, in fact, quite disappointed with the political landscape that's been laid out for them; only 29 % says the country is moving in the right direction, while almost 50 % says unsatisfied or extremely unsatisfied with the President they elected, according to a study into Millennials and voting.
The election of 2016 opened the eyes of many, leading them to question how they can stay true to their views and ideology, as well as finding the right kind of camp for their political opinions. Because Millennials are actually politically active – they would just prefer to avoid the term activism.
Millennials still believe in voting
So how do the younger generation show their interest in politics these days? They launch e-petitions instead, scrambling together as many signatures as possible, and reaching out directly to legislators through social media. Twitter has been a wonderful thing with regards to getting the younger generation involved and interested; new technology such as Smartmatic is even making the voting process safer for future voters.
Millennials do believe that voting is the only way to make a change, despite their dismal opinions on the latest election.
Studies have also found that they're putting their disappointment into action instead, with as much as two-thirds of the respondents having voted in the 2016 election.
Despite their frustration with those currently in office as well as the results of last year's election, they still believe voting "will lead to the change they want to see," and the public can look forward to new and ground-breaking ways of being involved in politics and sharing our opinions – also when giving our votes.
They choose different ways of activism than the previous generations, and the study found that they are more interested in ground-level activity than the national scene; 41 % states that they support local causes, compared to the 19 % who is interested in national ones. When it comes to national politics, It's perhaps not the game that needs to be changed, after all, as much as the players who are participating.
While you may not think that you'll be able to shape your children's view on politics that much, you will definitely be able to trigger their interest a bit more and make sure that they head to the voting box when it's their time.
It means that you're doing an excellent job in raising informed and active citizens, after all, and you'll be shaping the future a bit as well by making sure that the following generations are both interested and informed when it comes to politics.