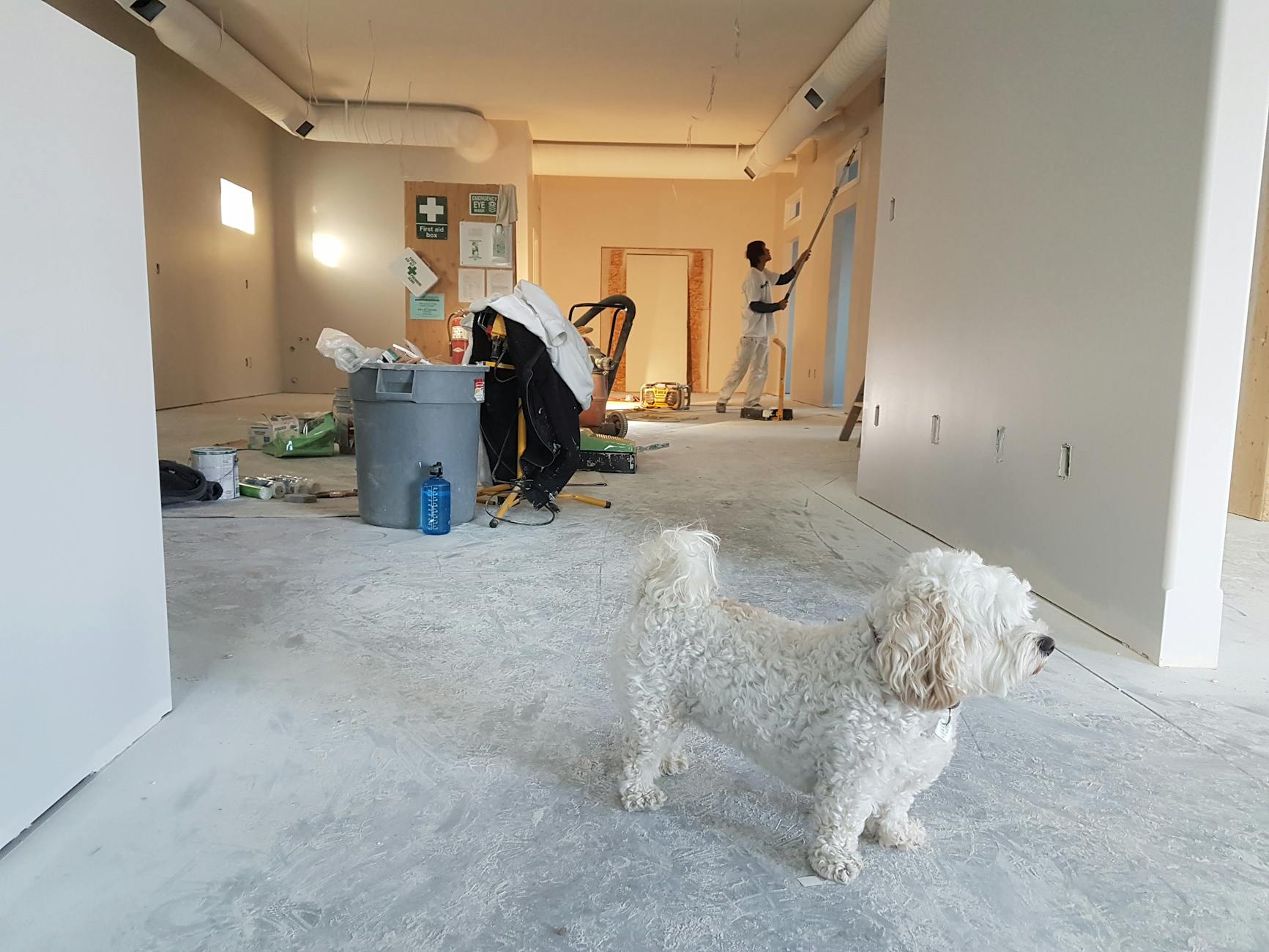 Could your house do with some improvements? If you're dreaming of some major changes or trying to get your home market ready, you are probably considering renovating. But renovating your house can seem like a pain. It's a big project, with some costs involved. Don't put it off though. Creating the home of your dreams will add so much to your life. Here are five things to consider before you get started.
Your budget
Most people want to renovate their home in the most economical way possible. But how will you know if it's economical unless you set a budget? It can be hard to know how much things will cost before you get started, but try to have a good idea of what your limit would be. It's easy to get carried away, but if you know a particular product or service is out of your budget, it'll be easier to turn it down.
Calling in the experts
Before you call in the experts, you might want to stop and think about where your skills lie. If you're confident you can handle a paintbrush like a pro, there's no need to hire a decorator. Whereas for dangerous or complicated things, like plumbing and wiring, you need to call the professionals. Think about who you know, too. You can mention to friends and colleagues that you're looking to do some work on your house. They might have a friend or relative who is an electrician, for example, who might be willing to do you a deal.
Modeling your plans
You might know that you want a change, but it can be hard to settle on what that means. Plans might be swirling around in your head. How can you show them to contractors, or see if your partner approves? One good way is to use a home visualizer. Use this tool to upload an image of your home and see what it would look like with specific changes or additions. Find a visualizer at this website.
Maximizing what you have already
Some rooms in the house might need a total refurbishment, particularly if your hardware is outdated. For example, you might need a completely new toilet in your bathroom. But if it's just cosmetic changes, consider if smaller changes would work, like fitting a new flush handle. Sometimes there's no need to replace the whole thing. You can also consider if painting the walls or retiling the floors would give you the change you're looking for. Particularly in smaller rooms, changing the color scheme can really open up the room and make it appear brand new. Find some color decoration inspiration at https://www.housebeautiful.com/.
Creating something new
Are you looking for an even bigger project? Some people renovating their homes knock a wall down to create one large room where there once was two. Or you might be thinking of doing an attic or garage conversion, or even extending your house to create additional bedrooms. For these big jobs, you might need to get official planning permission. Speak to the relevant department in your area who can help with this. You'll also want to think about the best time of year to make such significant changes since the weather can affect a project like this.
Billy Drago, who often played harming but chilling gangster roles and appeared in Brian De Palma's "The Untouchables" and Clint Eastwood's "Pale Rider," died Monday in Los Angeles of complications from a stroke. He was 73. The character actor played Al Capone's henchman Frank Nitti in 1987's "The Untouchables." He's one of those actors you may not know the name off right away but would remember that you've seen in a few things.
On TV series "Charmed," he put his reptilian stare to good use as the demon Barbas in several episodes over five seasons. Born William Eugene Burrows in Hugoton, Kan., his actor-director father was said to be of Native American origin. His mother's family was of Romany extraction; he took their name Drago as his stage name. Starting out as a stuntman, he moved to New York and beginning his acting career. Drago started acting in the late 1970s, appearing in films including "Cutter's Way," "No Other Love" and "Windwalker." On television, he had guest roles in "Hill Street Blues," "Moonlighting," "Walker Texas Ranger," "Trapper John, M.D." and "The X-Files."
His film resume includes Delta Force 2, Tremors 4: The Legend Begins, and Pale Rider. He also was featured in Michael Jackson's 2001 music video "You Rock My World". Drago also played a mysterious stranger who gave a boy a special key in the Mike + The Mechanics music video for "Silent Running (On Dangerous Ground)" in 1985. Other film roles include Gregg Araki's 2004 film Mysterious Skin, the remake of horror film The Hills Have Eyes, Children of the Corn: Genesis, and Takashi Miike's Masters of Horror episode "Imprint", which Showtime pulled from the air due to "disturbing content."