The decision to move a new city is both an exciting and challenging one. Some of us feel attached to our home towns, while others are dying to get out and have an adventure! Perhaps living in NY is on your bucket list, but you haven't taken the plunge and made it happen yet? There are plenty of reasons why you should move to NY, even if only for a short time. To get you all pepped up for that future move, here come seven great reasons.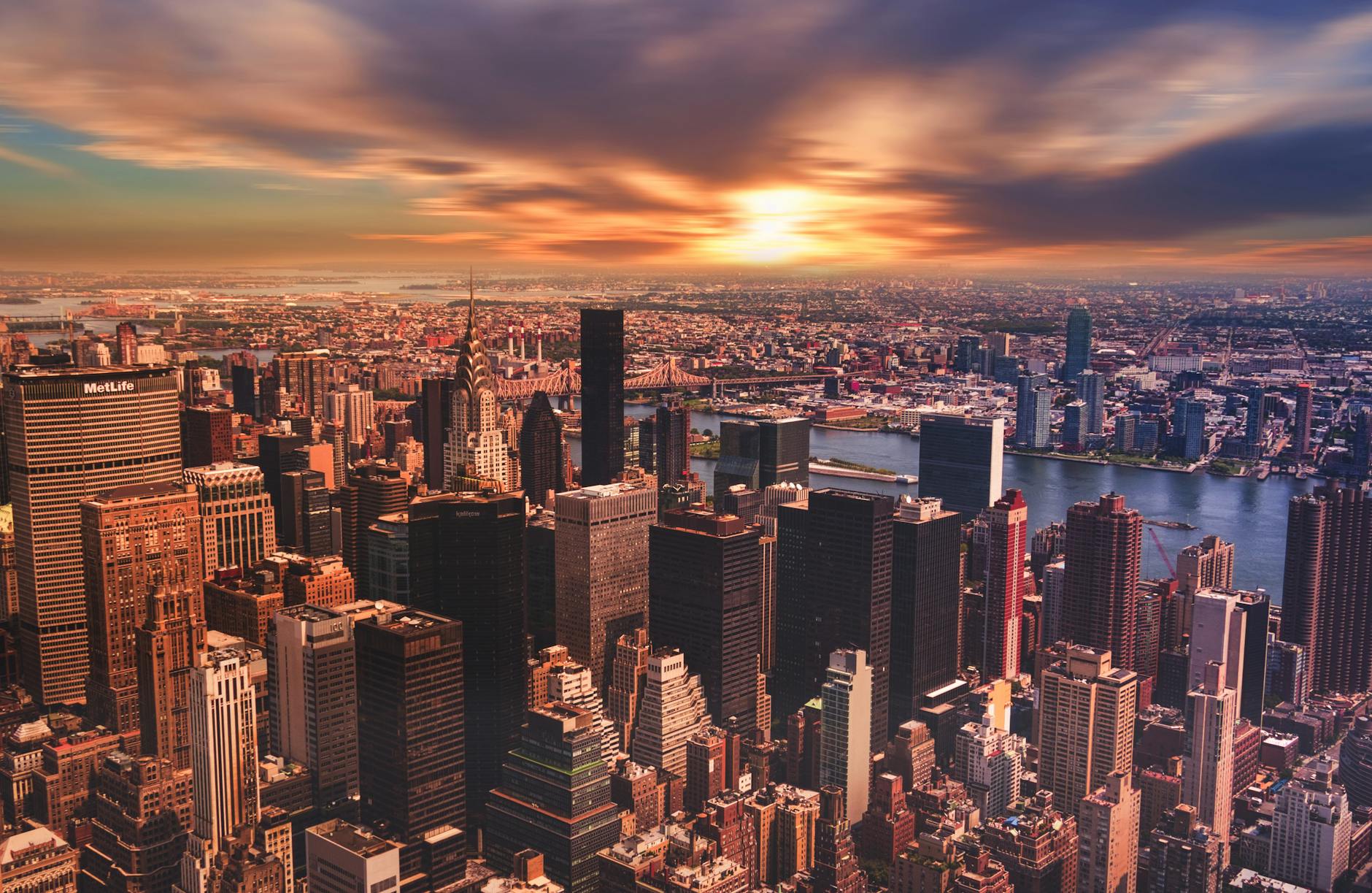 1. History & culture 
New York has a rich history, part of the reason that the city attracts so many visitors from all across the world. One of the most famous landmarks in New York City is the Brooklyn Bridge, built back in 1883 when a parade of elephants was herded across (apparently to prove how strong the bridge was)! Sometime later in 1886, came the Statue of Liberty. This awe-inspiring landmark was presented as a gift from the French, to mark the American Declaration of Independence.
2. Amazing food
With a rich influence of cultures from all over the world, New York has some seriously fantastic food to sample. Looking to go Michelin Star? You'll find 76 Michelin Star restaurants across NY. In 2019, sixteen new restaurants made this highly sought after list. Two of those new on the Michelin Star list were Atomix, serving up some fantastic Korean Cuisine, and Le Grill de Joël Robuchon, for a delicious taste of France. There are endless foodie neighbourhoods in New York, from West Village and their famous Roquefort Burgers to the tasty fried chicken and waffles in Williamsburg.
3. The creative scene
There are roughly 1,500 art galleries in New York City, everywhere from Queens and Brooklyn to across Manhattan or Chelsea. Some of the most famous in NY are The Museum Of Modern Art, The David Zwirner Gallery and Gagosian Gallery. If you're a theatre fan, there are about forty Broadway theatres, not to mention all the venues for live music. But you don't have to be a mere spectator to get involved with the creative scene in NY, there are many opportunities for artists here. Whether you practice painting, music, or dance, you'll be sure to find an outlet and a tribe!
4. Beautiful parks
City life can feel a little claustrophobic at times, but thankfully there are plenty of beautiful parks to relax and chill down. There are some especially lovely parks on the Upper West Side including, the world-famous Central Park, Lincoln Towers Park and Theodore Roosevelt Park. There's plenty to do in Central Park, while you're here don't forget to climb up Belvedere Castle for some amazing views.
5. Diverse people 
New York is home to people from all over the world; it's this that contributes to the richness of the city from the eateries to the art scene. In New York, you'll meet people from all walks of life. As a newbie in town, you might well want to join an expat group. There are some great ones on Meet Up where you can meet others in the same boat as you, whether for drinks, chats or language exchanges.
6. Rich opportunities 
New York is a huge place, no matter which industry you work in you can be sure that there are plenty of opportunities here to find work, develop your skills, or even start your own business. It's not to stay that the job market in NY isn't competitive, but if it's your dream to live here, you've got to go after it and see!
7. The shopping 
Shopaholics will simply love New York City, home to so many of the world's top fashion brands. When you're walking around the city, you just can't help but stare at some of the seriously unique styles that the NY locals wear! Fifth Avenue is probably the most famous street for shopping in NY, here you'll find the likes of Gucci, Prada and Louis Vuitton. Madison Avenue is another top shoppers spot, and you'll usually find it a little quieter than Fifth.
Choosing a home
One of the most important things to do is to research the different neighbourhoods in NY. It's a massive place and living in one neighbourhood vs another offers a totally different experience of the city. It's worth spending enough time figuring this out before you commit to a rental or purchase a home. Once you've found the perfect pad it's time to start improving your home, with some fun NYC themed decor!