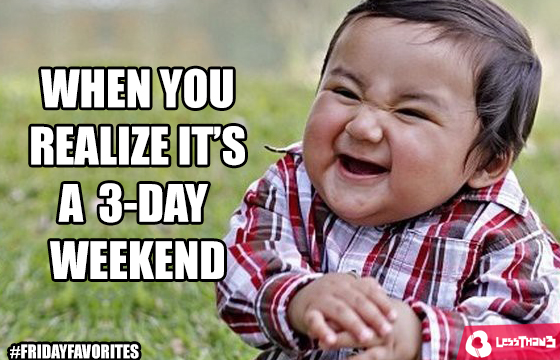 It's a 3 day weekend once again. Woo-hoo! So happy that it has come at such a deserving time when my department has had such a busy 3.5 months with so many new people joining and we have to conduct their training and also sort out so much other stuff for them. Plus there are the reports and all such nonsense that goes hand in hand with working for a MNC in India and calls and meetings and such.
So it's a perfect time to chill and relax and sit back. Drink a beer or 5. Actually tonight I'm just having a Pepsi and maybe on Sunday I might have some rum & coke or a beer. I am ordering in some southern style fried chicken from a new joint that has opened up nearby, a combo bucket with 9 piece chicken, some buns, fries and garlic sauce. I'm watching a bunch of Youtube videos at the same time. Once dinner is done, I will settle back and watch a movie (haven't picked one out yet but I have quite a few that I can choose from and wanna watch this weekend). No football today as Arsenal is playing tomorrow night.
Sunday & Monday is open for me, only things sure is that I will watch a few movies and also a lot of Youtube and music.