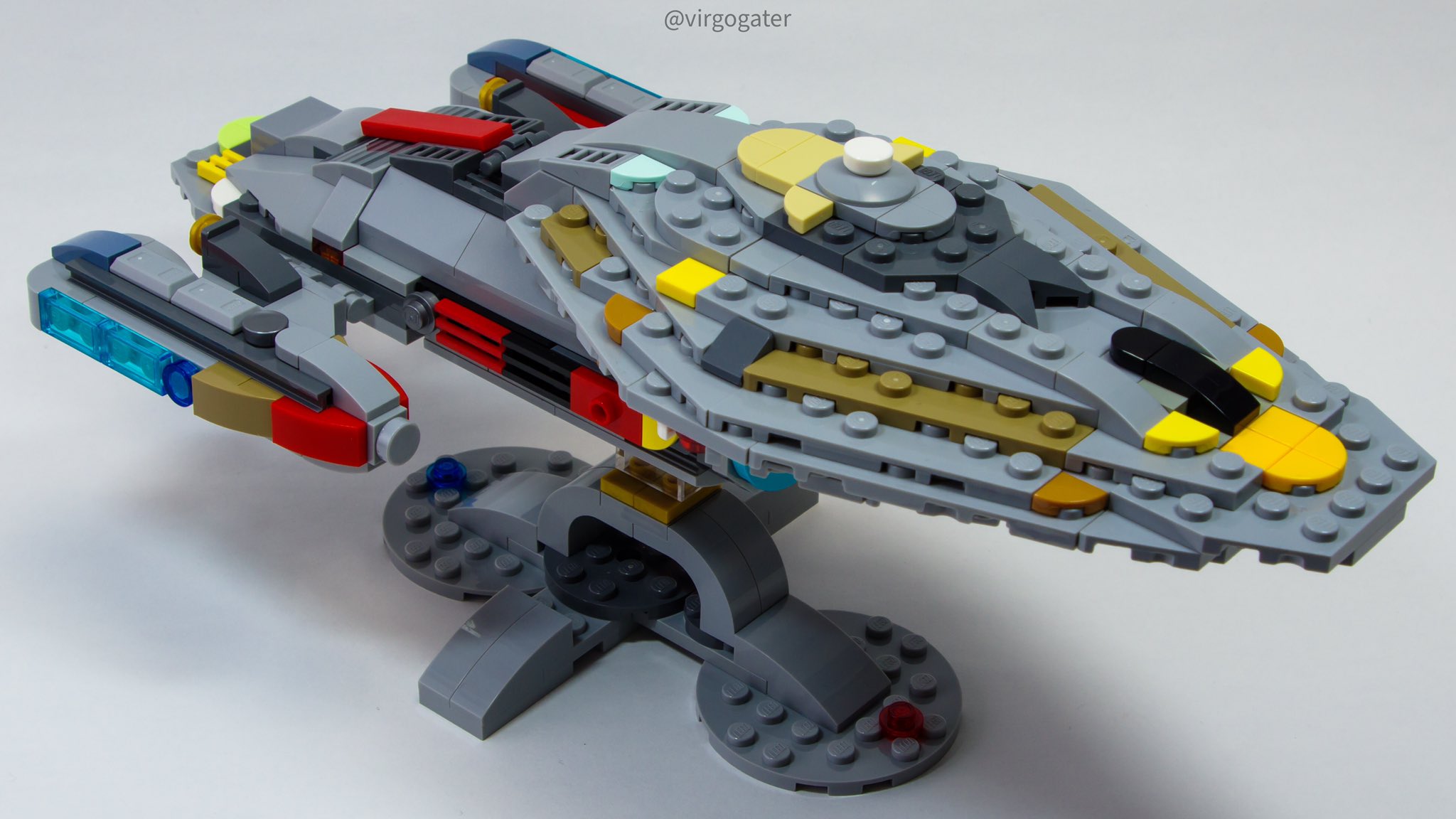 This is so cool. USS Voyager / Intrepid class starship model done with Legos. So awesome looking. Check out more pics.
If you are the type that associates football to just getting a lineup of eleven strong and healthy men, and off you go, you should think again as this is not the case. There exist years of hard work, turmoil, sacrifice, and patience behind the closed doors of that team you so much admire.  The fact is there exist millions of football teams globally, but only a few have made a name in their village leave the world alone. There are secrets to making it in this sport, as you will discover below.
Like any other sport, football plays a vital role in the general well being of a person. By playing football, one can get rid of excess body fats and improve their muscle tone and bone strength. Moreover, playing football enables one to improve their agility and body parts coordination. It is also in playing football that individuals  establish strong and lasting networks that come in handy in life.
To a country, football plays a unique and profound role. Apart from assisting the economy, it goes a long way in raising its image, popularity, and respect among nations. For instance, Nashville, a small city in Tennessee, gained much popularity after The miraculous 1999 season when a football team based there known as Tennessee Titans won the Super Bowl.
Despite its benefits, many teams continue to struggle in establishing themselves despite being talented. The truth is it takes more than talent to form a reputable football team. Take a look at the detailed discussion below of six of the must-haves to make it in football.
A Profound and Experienced Coach
Coaches hold the key to success in football matches as they prepare and walk with the team the whole journey. It is a coach's responsibility to instill a positive vibe, motivation, and courage in a group, pushing them to practice harder and believe in success before they even start playing.
So, how do you do this? It's simple; you need first to learn your team's ability and, after that, help them improve the skills from one level to another as you proceed in each season. Moreover, you will need to push and motivate your team to perform to their maximum.
This requires providing the right working conditions and offering other incentives. It is also natural that your team may once in a while experience obstacles ranging from conflicts, defeat, and lack of zeal, to name a few. As a team leader, you have to help the group overcome such issues.
Therefore arm yourself with the best people skills that will see you through such hindrances. Always emphasize the importance of putting individual goals aside and working for the common purpose in your team. This will take you to greater heights.
The Team's Kit
What the football team wears in terms of color and quality has a significant impact on performance. For instance, having your team wear bright jerseys will enhance visibility resulting in easy ball passing and coordination. Moreover, bright colors boost the team's confidence, thus improving performance.
Additionally, the quality of the football kit should emphasize the player's comfortability. Following this, the gears must be light, thin, and able to absorb sweat or water on the player's body. Equally important, the kit should be designed so that they can protect the players in case of an accident.
Fitness of the Team
To make it in football, a team should be fit and flexible. This is because soccer entails running up and down, which is not possible with an unfit person. Therefore, ensure your team members have regular exercises to help keep fit and active.
Moreover, don't allow players with certain underlying medical conditions that may affect performance in your team. Also, have the team train under different weather conditions to be conversant and comfortable to play under any condition.
Teamwork and Coordination
In a football match, each player is responsible for the overall success of the team. How well a team can cooperate and coordinate during the game holds the key to their success. As such, every player must invest in themselves and practices accountability to the team.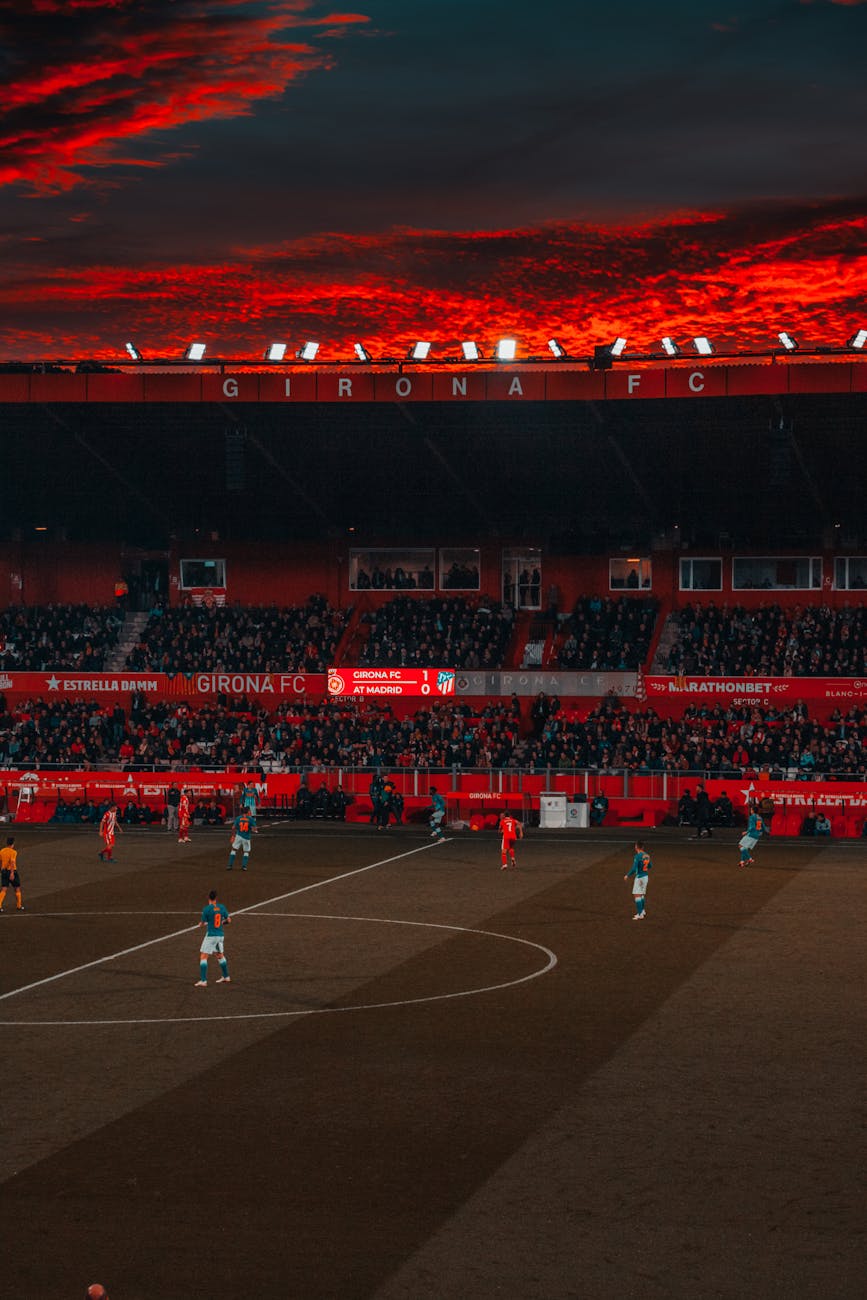 To enhance teamwork in a football team, practice open communication, encourage team building activities, and positive attitude. Moreover, share out roles and responsibilities so that every team member knows what is expected of them. Also, come up with short goals and devise ways of achieving them.
Goalkeeper's Ability
It would be right to conclude that goalkeepers have the final say in football matches. This is because they play one of the most vital roles by preventing the opponents from scoring and winning the game.
To make it in football, a coach should invest heavily in the team's goalkeeper. Make sure to train them heavily on how to respond to different situations such as penalties. Also, enlighten the keeper on how to keep watch and enhance eye and hand coordination.
The Passion of the Team
The truth is you can never succeed in something you don't love doing. Passion breeds motivation and the desire to work for hand. Therefore before someone enrolls in playing football, they must evaluate their love to make sure they do it for the right reasons.
It is the love for what you do that will wake you up on a chilly cold morning to go for exercise. It is also the passion that will keep you going when things don't look okay such as when you lose or have a terrible injury during a match.
Though passion is mainly inborn, there are various ways you can help keep your players motivated. Things such as timely and reasonable benefits such as salary and medical covers, quality, and comfortable kits, a well-maintained playground are good motivators.
Conclusion
It takes more than talent to make a name in the football world. To get to where teams such as Chelsea, Arsenal, Manchester United, and others are, you must be willing to sacrifice, be resilient, work hard, and follow the game's rules.
Take your team a notch higher by practicing the above secrets that are the gateway to football success.
Played in Rome's Olympic Stadium instead of Portugal for Covid-19 reasons, the Gunners were the better side but failed to take a number of first-half chances before falling behind to a Pizzi penalty. However, they responded quickly with Cedric Soares crossing low for England winger Saka to level from close range. The England winger is now determined not to allow his side to suffer the same European fate as last season, when a goal in the last minute of extra time saw Olympiakos advance to the last 16 on away goals at Arsenal's expense.
Benfica's penalty was awarded when Emile Smith Rowe was adjudged to have handled in blocking Diogo Goncalves' cross, with Pizzi converting to take his goal tally to a tournament-high of seven. Fresh from scoring a hat-trick against Leeds in the Premier League, Pierre-Emerick Aubameyang had two big chances in the game but inexplicably side-footed wide from close range with the score at 0-0 and then dragged an effort off target at 1-1. In positive news for the Gunners, left-back Kieran Tierney and forward Gabriel Martinelli made welcome returns from injury as second-half substitutes. The second leg is in Athens in a week's time, sandwiched between two big league fixtures for the Gunners – the visit of Manchester City to the Emirates and a trip to Leicester.
Arsenal have improved in recent weeks, both in performances and results, but such was their inconsistent start to the season, the Europa League probably represents their most realistic route back into the Champions League. The Gunners' starting XI suggests Mikel Arteta agrees, with the Spaniard naming the same side that began Sunday's impressive 4-2 win over Leeds at the Emirates. Remarkably, it is the first time Arsenal have named an unchanged XI since September 2018 but it brought with it some of Sunday's attacking fluency, especially down the right, with Hector Bellerin a constant and energetic menace. What it lacked, though, was similar lethal finishing, most notably from the weekend's hat-trick hero Aubameyang.
Excuses can be made for why his second chance was spurned, with it being at a tight angle, but not his first. Bellerin's low cross laid the strike on a plate for the forward but somehow he found a way to put his shot past the post instead of in the net where bit belonged. Thankfully, Saka was sharp enough to finish when required from a similar distance at the other end, the goal his 10th in a Gunners shirt and further evidence of his rapidly growing importance to Arteta's side. Since the start of last season, the 19-year-old is the youngest Premier League player to have scored 10+ goals and made 10+ assists across all competitions.