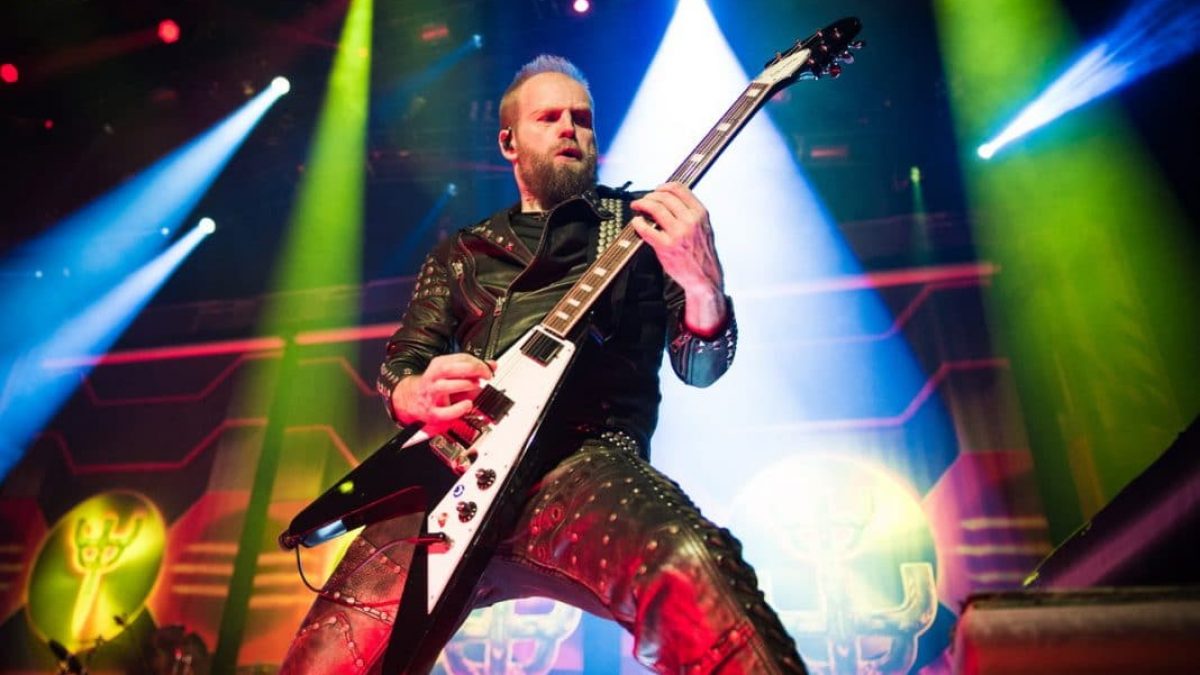 Judas Priest have walked back their decision to tour as a quartet following outcry from the heavy metal legends' fans. They have reintroduced Andy Sneap to their touring line-up, just five days after announcing the guitarist would not be joining them on the road. Just last week, the band issued a statement to announce that ahead of their upcoming North American tour they would be returning as "an even more powerful, relentless four-piece heavy metal band", signalling Andy Sneap's departure. Sneap, who co-produced the band's latest album 'Firepower', joined Priest's live set-up after their longtime guitarist Glenn Tipton announced he'd been diagnosed with Parkinson's disease in 2018. They also thanked Andy for all he has "done and continuing to be in the production team" for the group's next studio album.
Sneap later released a separate statement, explaining that the band's decision to remove him was "incredibly disappointing" but that he respected their decision. "This always was a temporary situation, and like I've said before, I'll always help the band any way I can, and that applies going forward also." Andy also released a statement to BLABBERMOUTH.NET in which he said that he wasn't involved in PRIEST's decision to carry on as a quartet and thanked the Rob Halford-fronted outfit for the "mind-blowing" opportunity to share the stage with one of his favorite bands. Now, making a U-turn five days after the initial announcement, Judas Priest have confirmed they will continue touring as a five-piece with Sneap remaining as touring guitarist and Tipton making appearances when he can.
"Hello metal maniacs…given all that has recently evolved and transpired we have decided unanimously as a band to continue our live shows unchanged with Rob, Ian (Hill, bass), Richie (Faulkner, guitar), Scott (Travis, drums), Andy and Glenn joining us whenever he's able…so see you all soon as we forge ahead celebrating 50 massive heavy metal years of Judas Priest together!" Priest are due to resume touring on March 4, when they'll relaunch their US tour in Peoria, Illinois, having been forced off the road In September, after guitarist Richie Faulkner suffered an acute cardiac aortic dissection onstage during the band's set at the Louder Than Life festival in Kentucky.