Whether it's a cold winter's night or a rainy night or if you are just battling a bad head cold, a good hot soup usually sounds very appealing. A spicy chicken noodle soup sounded just right to me due to me suffering from a cold since this morning. So for dinner that's what I ordered in; however if you want to make it on your own, here is a recipe I found.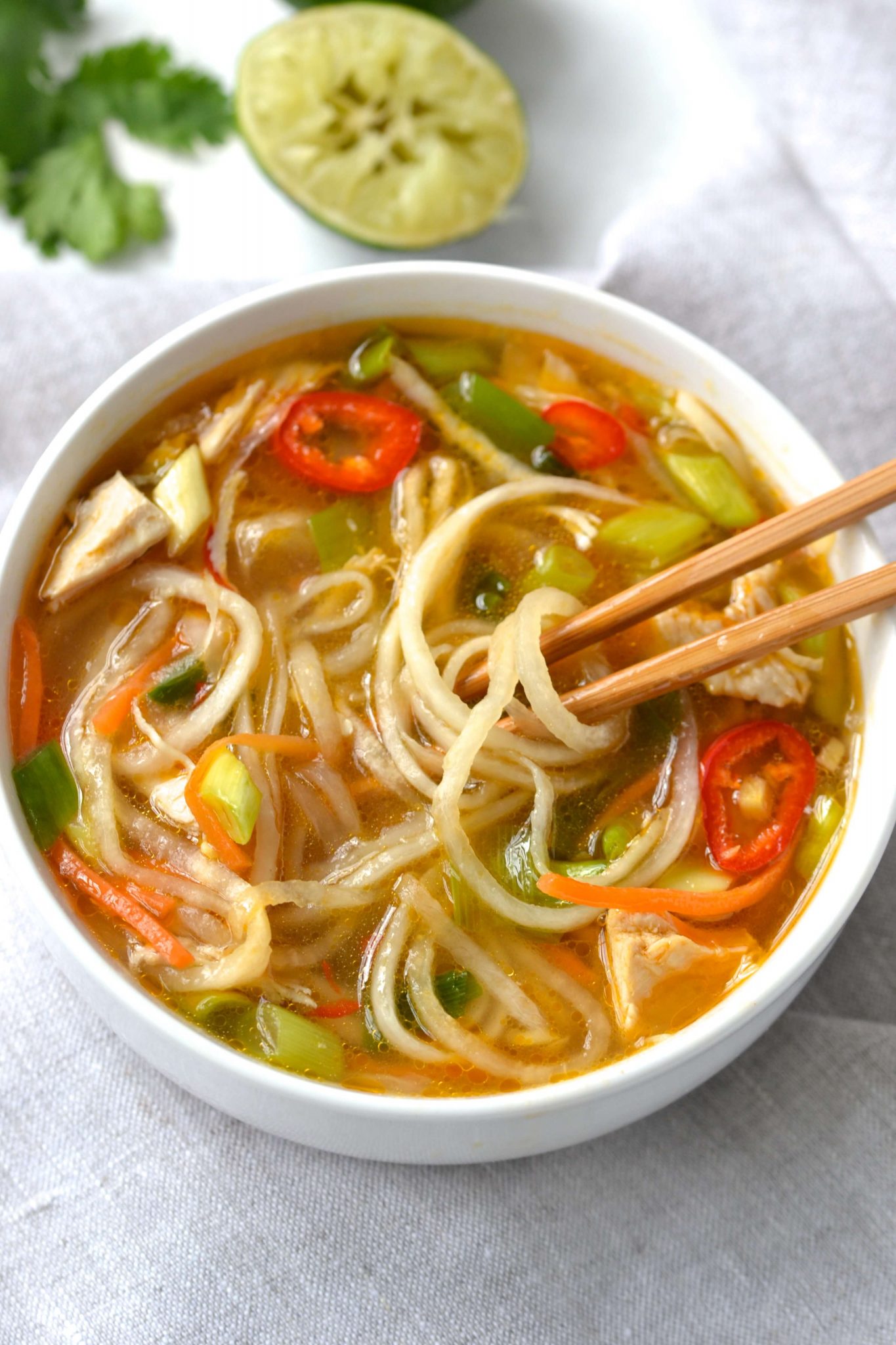 Ingredients
2 Pints (1L) Water
1 (7g) Reduced Salt Stock Cube (Vegetable Or Chicken)
2 medium sized (160g) Carrots
4 (40g) Spring Onions
2 reduced salt Teaspoons (10g) Soy Sauce
1 Teaspoon (3g) Ground Ginger
1 (3g) Garlic Clove
Chilli Flakes
2 (200g) Skinless And Boneless Chicken Thighs
½ Head (85g) Broccoli
10 (100g) Button Mushrooms
½ Bag (175g) Rice Noodles
Method
Make the stock by dissolving the stock cube in 1 litre of boiling water
Wash, peel and grate the carrots. If you don't have a grater, slice the carrots very finely.
Wash and slice the spring onions.
Wipe the dirt off the mushrooms and slice them.
Separate the broccoli into small florets
Peel and crush, or finely chop, the garlic
Add the stock, chicken thighs, soy sauce, ginger and garlic to a large saucepan, and simmer for 10-15 minutes until the chicken is cooked.
Remove the chicken thighs from the pan and chop into bite size pieces
Add the carrots, broccoli, spring onions and mushrooms to the pan and cook for 5-10 minutes
Add the noodles to the pan and cook for a further 2-3 minutes.
Return the chicken to pan and serve hot. 
(source: My Recipes)