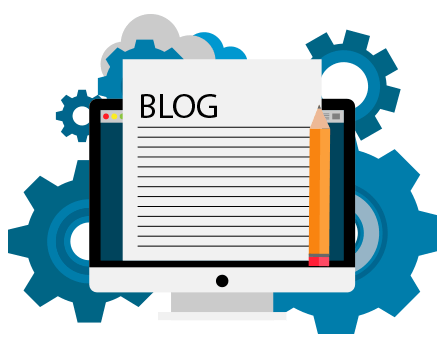 Well the prompt asked how much time I spend online for running my blog. Well, there is no straight, easy answer for this and most bloggers. As I have a full time job and this is just a side thing (I do not make much money out of this blog anymore but did for a while) I do not spend that much time to plan out things and usually just post whatever I am interested in or something that I like or whatever is in the news that I feel like I should write about (like the death of a celebrity).
Almost on a daily basis, I also do check out the various blog prompts available by just giving a google search for prompts for the month and check them out. A lot of them are just keywords or whatever America deems the day to be (National butt plug day or whatever) and not real prompts. A lot of them are run by women and hence they have either women-centric or makeup / clothing stuff which I do not get into, ofcourse, being a guy. But there are some blogs that do have really worthwhile blog prompts and I use them and also leave a link towards their prompt page & blog url. It's the least I can do.
So usually I just spend about 90 minutes or close to 2 hours a day looking at what topics I want to write about and maybe an image or 2 to go along with it. Sometimes it is the image that takes the most time as at times I can get rather picky on which image I want to have on the blog post. Some take like 5 minutes to select like in this post and others like this post a few days ago can take ages for me to decide. If I made a lot more money from this blog and it was my main source of income then I would probably spend a lot more time, like 5 to 6 hours a day on it.
Prompt from 127+ BEST BLOG POST IDEAS FOR EVERY LIFESTYLE BLOGGER IN 2022 at She Means Blogging
Renowned Malayalam film and stage actor KPAC Lalitha died at the age of 74 on Tuesday at a hospital in Kerala's Kochi. In a career spanning five decades, she starred in over 550 films in Malayalam and Tamil. She won two National Film Awards for Best Supporting Actress along with four Kerala State Film Awards. She got the national award for the character in 'Amaram' in 1999 and for 'Shantham' in 2000. She also held the position of the Chairperson of Kerala Sangeetha Nataka Academy for five years.
Born as Maheshwari Amma in Kayamkulam on 25 February 1948, as the eldest among five children. She was honoured with the Filmfare Lifetime Achievement Award at the 2009 Filmfare Awards South. She was married to the late Malayalam filmmaker Bharathan. Her first movie was the film adaptation of Koottukudumbam directed by K. S. Sethumadhavan. In 1978 she married  Bharathan, a noted Malayalam film director. She took a break from film acting for sometime, doing only a few films. The second era of her career started with Kattathe Kilikkoodu (1983) directed by her husband. Her pairing with Innocent (actor) was hugely popular with the audience between 1986 and 2006 with successful films like Gajakesariyogam, Apporvam Chillar, Makkal Mahatmiyam, Shubha Yatra, My Dear Muthachan, Kannanum Polisum, Arjunan Pillaiyum Anju Makkalum, Injankaddai Mathan and Sons, Pavam Pavam Rajakumaram.
During this time, she did many critically acclaimed roles In 1998, when her husband Bharathan died, she took a break for a few months, only to come back with an acclaimed performance in Sathyan Anthikkad directed Veendum Chila Veetukaryangal (1999). Lalitha has a daughter Sreekutty and a son Sidharth who debuted as an actor in the movie Nammal, which was directed by Kamal. After a short career in acting, he chose a career in film direction. In 2012, he made his directorial debut with Nidra, which is the remake of 1984 film with the same title written and directed by his father Bharathan. She published an autobiography, titled Katha Thudarum, which won the Cherukad Award in 2013.