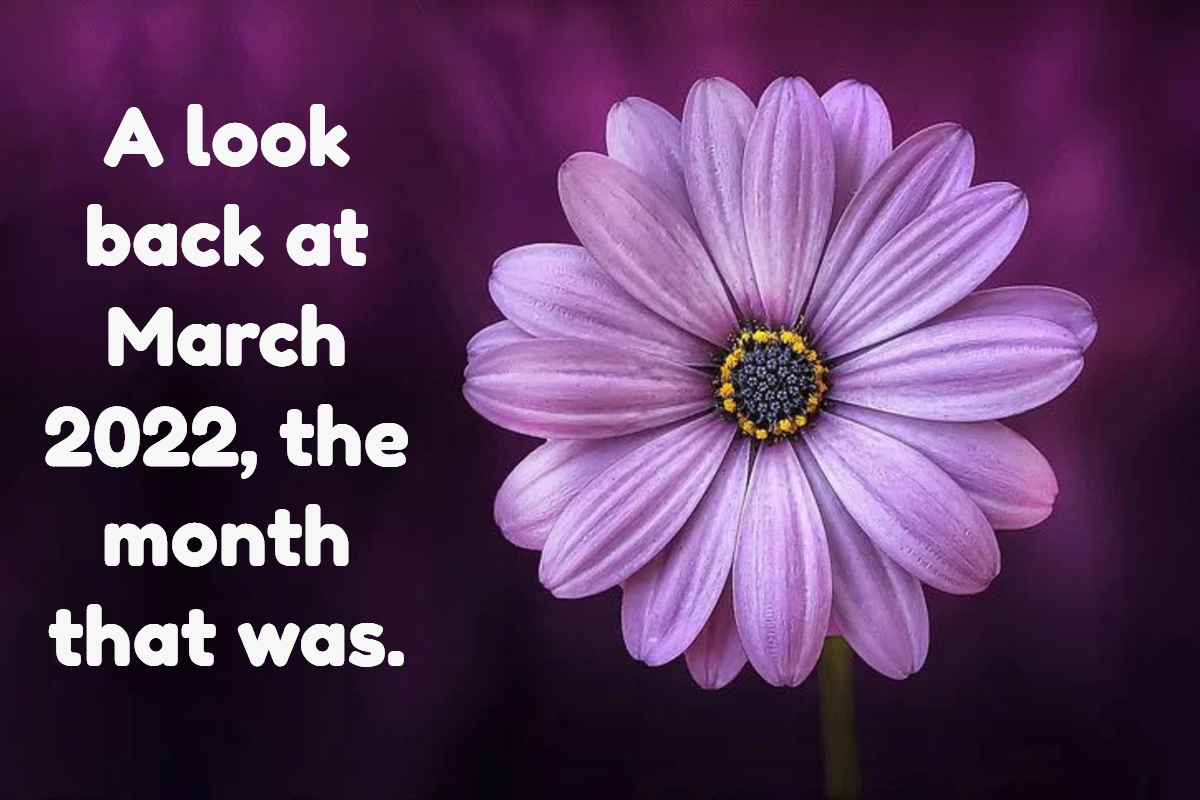 The last 10 days or so of March has seen us getting the brunt of the heat and humidity. It has been energy sapping. Drink a lot of water people.
My issues with my health isn't fixed as I am still getting cramps. Atleast it's a lot less than before but I hate having to live with this condition.
Two hospital visits, including one for an extensive blood test. Man, this blood test is costing me Rs.10000. I hope it's all worth it and that they can get me a cure for all time.
Two visits to the office – one to get a small device that acts like a security measure when you access a client network and the second time I had to go as my current CPU had been affected by a malware that hit our systems a few days ago. It took the team several days to understand that this was a lost cause and hence they asked me to raise a ticket and come and collect a new CPU.
Enjoying watching

Star Trek Picard

season 2 that started this month and as I type this, they have aired 4 episodes.
Finally buying a lot of fruits and a few snacks from the store that opened up nearby. They get these great apples, oranges, plums and grapes etc plus a few snacks like puffs, chicken rolls and chicken pies that are delicious. Mainly I want the fresh fruit and I love it that these guys are just next to me.
My cousins had two get-togethers and the team at the office have had 1 – none of which I attended.
There's so many new restaurants and cafes opening up in the city. Looks like the food industry is really booming. I have 3-4 that I really want to try out as the clips that I have seen of their food is mouth watering.
And speaking of food, Canadian coffeechain Tim Hortons will finally launch in India. That is really awesome news as I have been wanting to try their wares but they didn't have any near me. They will start with Delhi and then Punjab and will slowly make their way down south. It might taken 2-3 years but I finally will get me some.