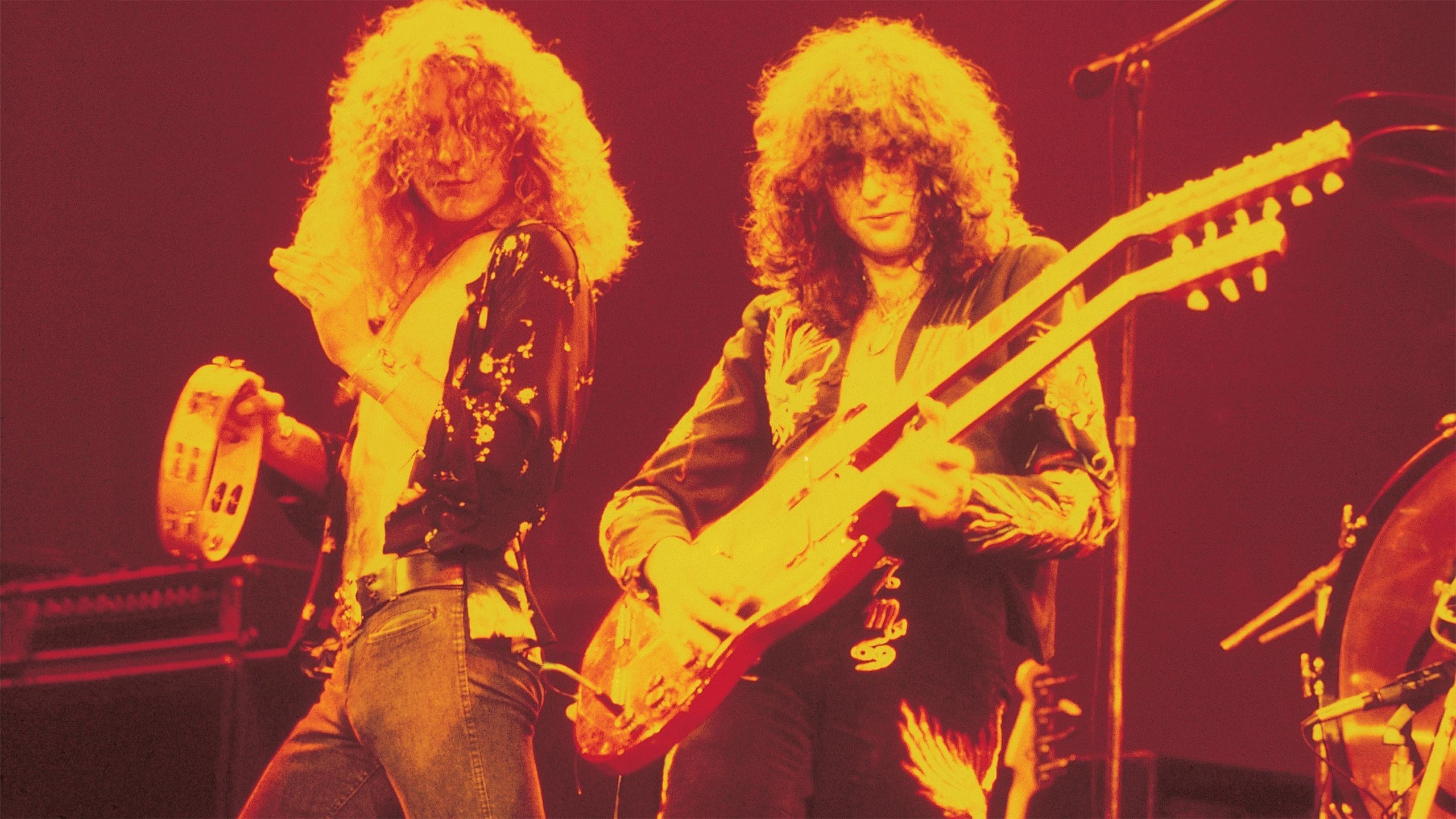 Stairway to Heaven

remains the biggest-selling sheet music in the history of rock. An average hit sells 10,000 to 15,000 copies of sheet music.

Stairway to Heaven

has sold well over one million copies.

Stairway to Heaven

was performed in almost every concert by Led Zeppelin and it was omitted only on rare occasions, when shows were interrupted by curfews or technical problems. The last time the band performed the song was in Berlin on 7th July 1980, which was also their last show ever as the full band, and this version also was one of the longest ever, lasting almost fifteen minutes.
Stairway is still played 4,203 times a year by America's sixty-seven largest AOR (album-oriented rock) radio stations, according to trade magazine MONDAY MORNING REPLAY (stat from the early 90s).
US communications company MediaBase lists 'Stairway to Heaven' as having been played a total of 1,432,403 times around the world as of May 2008.
The guitar introduction is one of the most famous pieces ever played on the guitar, but was in fact borrowed from the song Taurus by Spirit, who were touring with Led Zeppelin at the time. They have been interviewed about this and apparently do not mind.
Fans believe that the song is influence by

The Lord of the Rings

. Long before Peter Jackson's blockbuster movies, Zeppelin's band members were big fans of

The Lord of the Rings

. And J. R. R. Tolkien's epic fantasy novel inspired several of their songs, including "

Ramble On

," "

The Battle of Evermore

," and "

Misty Mountain Hop

." Many Tolkien buffs believe "

Stairway

" also leads straight to Middle-earth. According to one theory, the lyrics echo the "The Tale of Aragorn and Arwen," a story of two lovers told in the appendix of 

The Lord of the Rings

.
The lyrics, written by Led Zeppelin vocalist Robert Plant next to an evening log fire, were inspired by his search for spiritual perfection. A seminal influence was the book Magic Arts in Celtic Britain by Lewis Spence, which Plant had recently read; it contained references to May Queens, pipers, and "bustling hedgerows."
In 1982, a California State Assembly consumer-protection-committee hearing featured testimony from "experts" who claimed that "Stairway," when played backward, contained the words: "I sing because I live with Satan. The Lord turns me off — there's no escaping it. Here's to my sweet Satan, whose power is Satan. He will give you 666. I live for Satan." Evidence of a demonic message? Or was the backward-masking controversy started by a failing electronics firm as a ploy to get teenagers to ruin turntables by spinning them backward? Swan Song Records also issued the following statement at the time which said:"Our turntables only play in one direction—forwards."
In 2003 it was named #31 in Rolling Stones 'Top 500 Songs of All Time' and #3 in VH1 in their 2000 awards for the '100 Greatest Rock Songs of All Time' awards.
The tendency for many aspiring guitar players to learn to play the introduction to the song was spoofed in the 1992 Mike Myers movie

Wayne's World

, when a "No Stairway to Heaven" regulation is enforced at a music store visited by the title character. The intro was replaced with a more generic, non-"Stairway" riff in later releases of the movie, making the joke incomprehensible. Plant himself referenced the scene's "No Stairway? Denied!" line during a concert appearance with Page in 1995.
Zep's lead guitarist was known to dabble in the occult, but the so-called "magical" instrument he used for his "Stairway to Heaven" solo wasn't infested with demons or blessed by witches or anything cool like that. It was simply a 1959 Fender Telecaster he got from fellow British shredder Jeff Beck. Page also used that Telecaster during his days with the Yardbirds and on sessions for the first Zeppelin album. "A bit of a magical guitar, really," Page said.