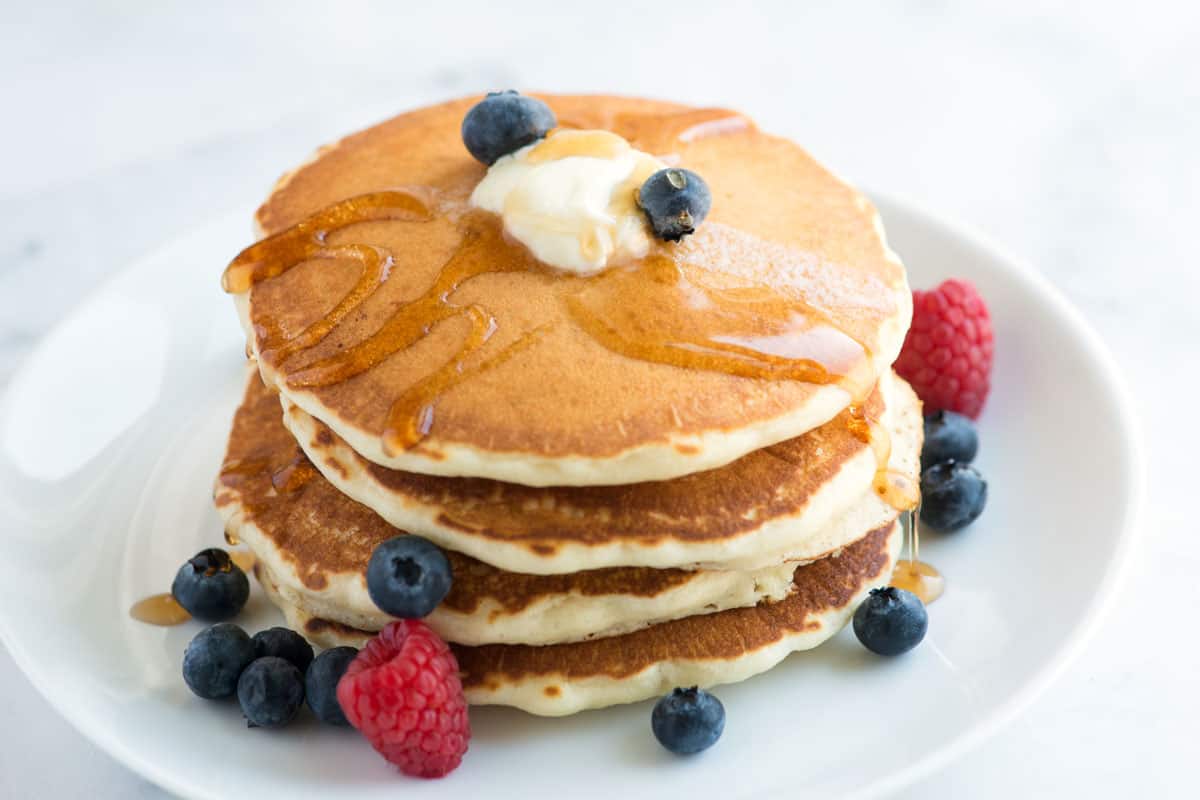 1. The first pancakes were called Alita Dolcia ("another sweet" in Latin) and were made by Romans in the 1st Century AD.
2. The world's biggest pancake measured 49+ feet in diameter and weighed 6,614 pounds.
3. International Pancake Day falls on the same day as Mardi Gras. It's also called Shrove Tuesday and it's how countries like England and Ireland observe the day before Lent.
4. The world's most expensive pancake is available for $200.00 at Opus in the Printworks in England. Ingredients include Madagascan vanilla pods and 23-carat gold leaf.
5. In Sweden you can order Blodplättar, which are pancakes made of pork blood.
6. If you break the world record for most pancakes eaten, you won't be in the Guinness Book of World Records; it's not one of their categories.
7. Pancakes can be used as an artistic medium, based on the portraiture of artist Katherine Kalnes, who constructed likenesses of Justin Bieber and Ellen Degeneres using a Batter Blaster.
8. The potato pancakes that are traditionally served during Hanukkah are fried in oil as a reminder of the miraculous oil lamp that the Jewish holiday celebrates.
9. A breakfast of two pancakes with butter and syrup will set you back 520 calories, which is about two hours of steady walking's worth of maple syrup goodness.
10. Pancakes may be the true breakfast of champions. Pro runner Ryan Hall has tweeted about his favorite post run snack.
11. The record for the world's highest pancake toss belongs to Dominic Cuzzacrea, who flipped a pancake 31 feet (and 1 inch) into the air in November 2010.
12. In the months after McDonald's launched the McGriddle sandwich, which uses two small pancakes instead of a biscuit, the company's profits increased by 11%.
13. The town of Olney in England hosts an annual pancake race in celebration of "Pancake Day." They've done it every year since 1445.