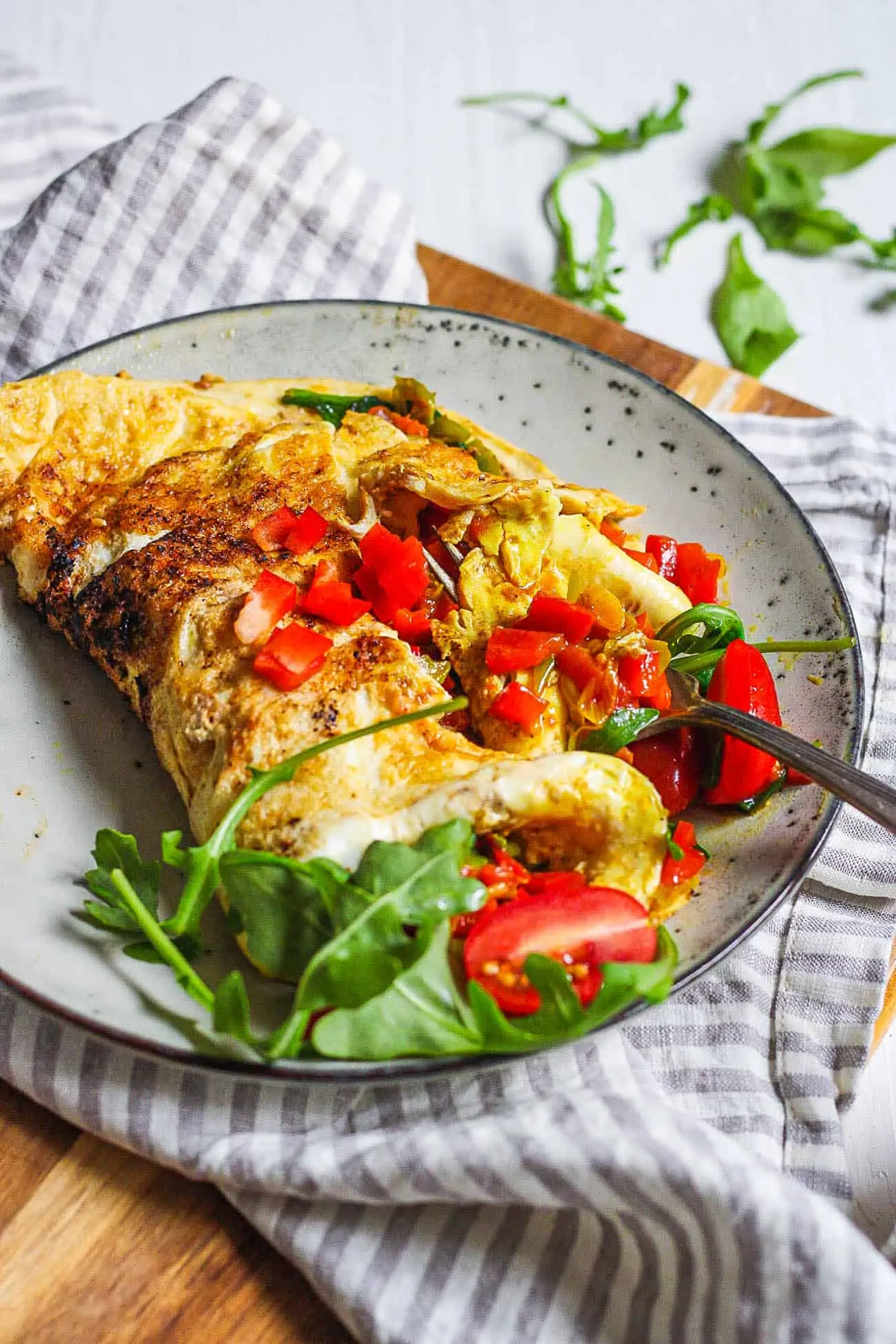 Trying to lose weight like me but craving a good healthy yet filling breakfast to add to your diet? Well my dietician gave me some things that I could do for my meals and one of them is an egg white omelet. So here is a recipe I found online for this delicious & health breakfast.
Ingredients : 10 mins :  1-serving
3 eggs large Whites of (whisked)

2 tablespoons milk skim

40 g Spinach (coarsely chopped) / 1½ oz

40 g Mushrooms (sliced) / 1½ oz .

1 scallion spring onion / (thinly sliced)

40 g tomato (chopped) / 1½ oz .

¼ teaspoon white pepper

salt black pepper and oil

low fat cottage cheese
Combine all of the eggs, cottage cheese, and pepper and beat with a fork.

Spray a skillet with non-stick spray and place over medium heat.

Pour egg mixture into skillet, being sure it spreads evenly over the pan, and sprinkle mushroom and tomato over top.

Cook until eggs are opaque and set. Fold one-half of the omelet over the other.

Serve. Wheat bread toasted optional.