1. Raincoat
A raincoat is one of the essential monsoon accessories one needs to buy before the monsoon. You cannot do without a raincoat to battle the heavy showers that pour down your shoulder. Try PVC raincoats that can act as an excellent shield to the heavy downpour. If you want something fashionable, go for the see-through raincoats that don't hide your outfit and looks trendy on you.
2. Umbrella
A monsoon umbrella is a key accessory to sudden rains and downpours. What if it rains suddenly while going to the office? You cannot go wet and drenched in the morning. Hence it is advisable to keep an umbrella in your handbag the entire monsoon season. Make sure that your umbrella is light in weight and small enough to fit in your handbag.
3. Waterproof Phone Covers And Pouch
Protective phone covers and pouches are again necessary monsoon accessories as they protect your expensive mobile phones from getting wet and corrupted due to water. Don't forget to place your chargers and earphones also in a waterproof pouch to avoid damage due to rain.
4. Waterproof Bags
Waterproof monsoon handbags are the perfect choice to carry to your workplace when it's raining cats and dogs. These bags look cool and can hold all your stuff. Waterproof bags include backpacks, laptop bags, duffle bags, messenger bags etc. You can also opt for monsoon purses that protect your wallet, cash, cards etc., as they are waterproof and at the same time easy to carry around.
5. Medicines
There are a lot of chances of falling sick during the monsoons. Virus spread is common during this time. Hence it would be safe to buy basic medicines for cold, cough or fever. If your illness prolongs, it is advisable to visit the doctor. Monsoon accessories can be an essential item that you require most during the monsoon. So make a list of things that you must have at home before the monsoon. Equipping yourself for the monsoon avoids chaos and confusion at the last minute. Moreover, you won't find it comfortable to go out and shop during the rainy season. So be prepared and enjoy the climate as much as possible.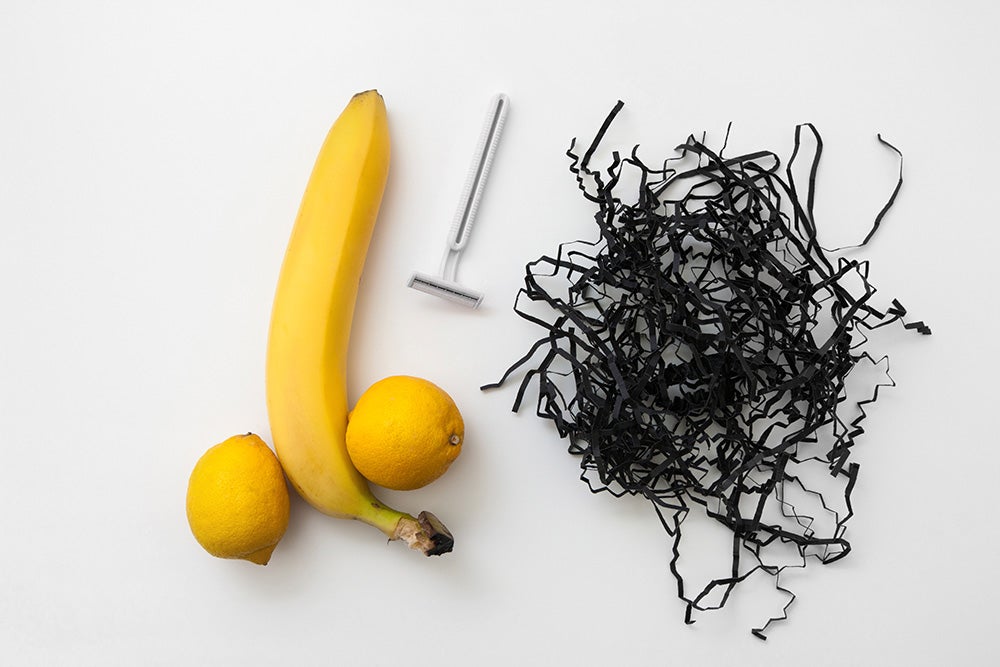 Ever since I started noticing the growth of hair on my pubic area & armpits I have had an aversion to body hair. I can barely stand the hair on my arms, torso and legs but by age 14 I started to use a razor to shave atleast my armpit and groin area. I didn't even know the term manscaping at the time. Manscaping in a nutshell means getting rid of or removing your body hair – on your chest, back, underarms and your pubes. You can either use a razor or a trimmer or seek professional guidance for waxing or laser hair removal (choice is yours!).
Usually I do shave my arms on one side because I have tattoos and I like to show them off and keep that part of my arms bare. And I do shave my chest hair once in a while because it tends to irritate me. And many times over the years I have shaved my pubic hair because …… I like to keep it cleaner. One of the biggest benefits of Manscaping is that it improves your hygiene – excess body hair (in armpits or pubes) can trap dirt and bacteria. If you don't clean the area properly, the bacteria can lead to sweat, odor and even infection. So, it's always important to keep these two sensitive areas clean.
Whether you want to get rid of it all or simply keep it trimmed, the decision is completely yours. However, if you want to trim your body hair for hygienic reasons or otherwise, it's important that you do it right. There are multiple methods like waxing, shaving, trimming or using hair removal creams. But you need to know which is method is suitable for which area because different body parts demand different attention. For instance, shaving is good option but if not done properly, it can give you cuts and increase the risk of ingrown hair. Waxing is another option, but probably best suited for your back. Using a trimmer is a good option if you want to make it look natural and just remove the excess hair.