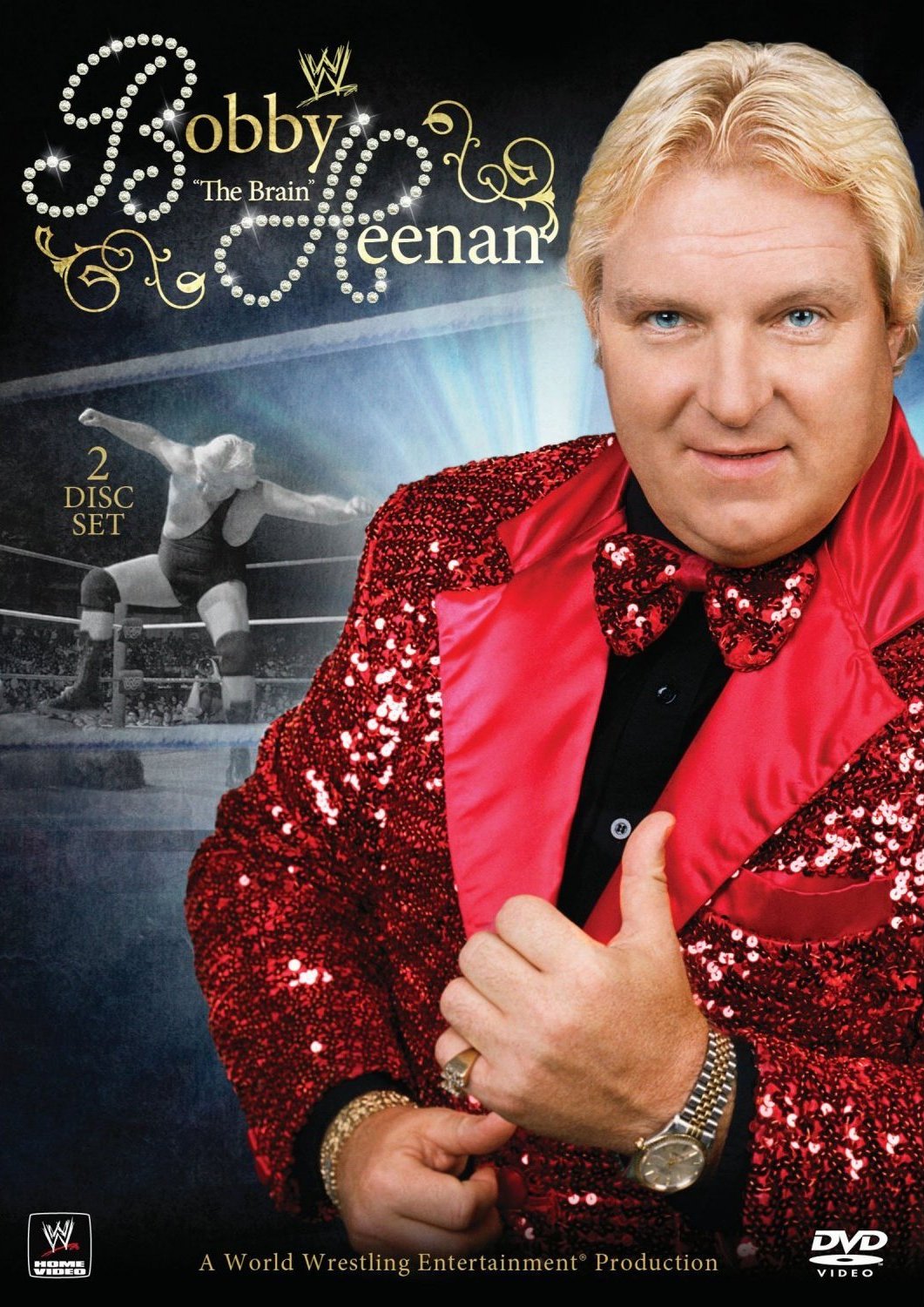 Raymond Louis Heenan, better known as Bobby "The Brain" Heenan, was an American professional wrestling manager, wrestler and color commentator, best known for his time with the American Wrestling Association (AWA), the World Wrestling Federation (WWF) and World Championship Wrestling (WCW). He was known for his skill in drawing heel heat for himself and his wrestlers, and for his on-screen repartee with Gorilla Monsoon as a color commentator. He was inducted into the WWE Hall of Fame in 2004, by Blackjack Lanza. Heenan, 73, who worked as a wrestler, professional wrestling manager and commentator for more than 40 years, was "regarded by many as the greatest manager in sports-entertainment history," the WWE said in a statement. It was reported in May 2016 that Heenan was hospitalized following a fall. After early success in the World Wrestling Association (WWA) and the American Wrestling Association (AWA), Heenan was signed by the WWE in 1984. His first managerial client as part of the promotion was WWE Hall of Famer Big John Studd.
Throughout his years as a manager, Heenan formed what would come to be known as the Heenan Family, a group of superstars whom he managed. Among them were Andre the Giant, Ric Flair, Paul Orndorff, Arn Anderson, Tully Blanchard, Rick Rude, Mr. Perfect and Harley Race. All of those names also hold their rightful places in the WWE Hall of Fame. Heenan himself was inducted into the WWE Hall of Fame in 2004. The undeniable charisma and wit displayed by Heenan as a manager soon transitioned to the commentary table, where he formed an acclaimed pairing with Gorilla Monsoon. Their verbal exchanges, which included Heenan's one-liners with Monsoon's flabbergasted responses, set the standard for professional wrestling commentary.
Heenan left the WWE and joined WCW in 1994 but returned to the WWE when Vince McMahon bought out WCW in 2001 at WrestleMania 17 alongside Mean Gene Okerlund. They served as guest commentators for the Gimmick Battle Royal, a match featuring 19 WWE alumni. He has written two career memoirs, 2002's Bobby The Brain: Wrestling's Bad Boy Tells All, and 2004's Chair Shots and Other Obstacles: Winning Life's Wrestling Matches which has an introduction by Ric Flair. Both books were co-written by Steve Anderson. In 2004, he joined former WCW commentators Tony Schiavone and Larry Zbyszko in providing commentary for the video game Showdown: Legends of Wrestling. He also appeared in interviews for The Self-Destruction of the Ultimate Warrior DVD in 2005. WWE released a retrospective two-disc DVD set of his career on December 28, 2010.