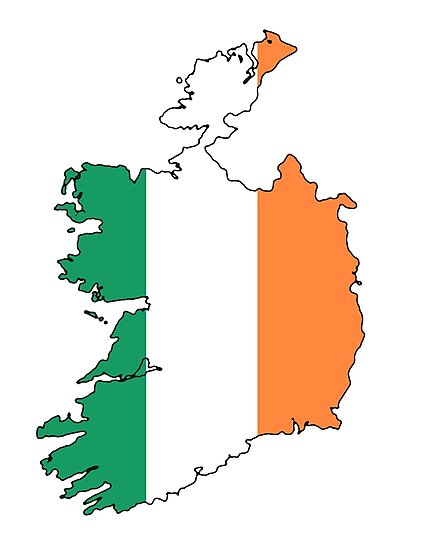 1. Invite a Leprechaun to Dinner
One of the most bizarre, but polite, laws in Ireland states that if a Leprechaun calls at your door you must, by law, give him a share of your dinner. Fortunately, it is unlikely that a Leprechaun would have a big appetite, so feast on!
2. Porridge and Potatoes
Porridge and Potatoes were once reserved for "lower orders of people". It is safe to say that most Irish did not follow this outdated law in recent years, but the Proclamation of 1817 was meant to lessen the deadly effects of the Irish famine. Today, however, anyone can legally consume these delightful meals.
3. Insulting Religion
The Defamation Act of 2009 made it illegal to insult someone's religion. Although there are many details to this law that make it difficult to discern just what is and is not kosher when it comes to insulting religion, the law mostly impacts journalists who must be careful in what it is that they write. Those that are found guilty of defamation can be fined up to €25,000.
4. The Punishment for Suicide = Hanging
The punishment for committing the crime of suicide was death by hanging. In 1964, this law was repealed for obvious reasons.
5. Free Booze
The Tippling Act of 1735 has, unfortunately, been repealed. This law made it illegal for landlords to demand money owed for ale. It was originally enacted to stop servants from robbing masters to pay their debts, but it was shortly realised it simply gave permission to peasants to drink for free. Sadly, the Irish can no longer legally drink for free.
6. Tiger Wrestling and Bear Hugging
Up until 1897, a family-day in Ireland might consist of gathering to watch daring performers round up dangerous beasts to challenge them in front of crowds. These performers would do stunts like hug bears and wrestle tigers. Although this was a massive money-maker for the performers and would draw large crowds, lawmakers signed the Dangerous Performance Act of 1897 to prohibit such events after many spectators lost their lives when the animals became enraged. This law prohibiting acts reminiscent of ancient Roman punishments should not have had to exist.
7. The Bubonic Plague
While most Irish probably did not follow this law for the past several decades, it wasn't until 2015 that it was officially scrapped from law books. The Bubonic Plague took the lives of an estimated 30 to 60 percent of Europe's population between 1347 and 1351 and then appeared again in London in the mid-1600s, killing an additional 100,000 people. In 1665, Irish lawmakers took preventative measures to keep the Bubonic Plague at bay by enacting a law stating that the first Wednesday of every month was for fasting and penance for the relief of the Bubonic Plague. If some of your friends or family were fasting on a Wednesday just a few years ago, now you know they were simply being law-abiding citizens.