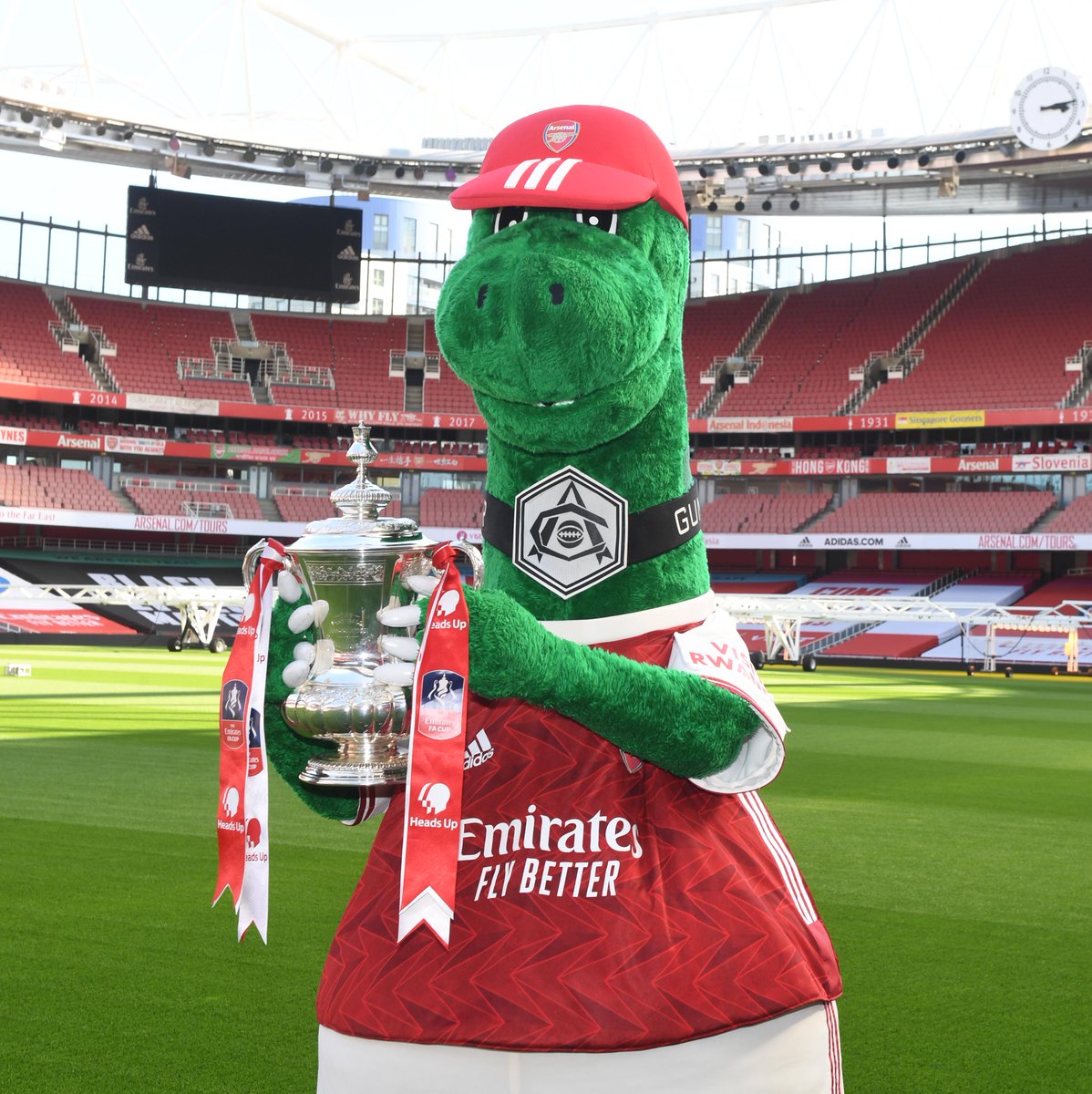 Arsenal fans' lovable mascot Gunnersaurs has been sacked after 27 years of service as the club looks to cut costs amid the coronavirus crisis. The club has deemed the role to no longer be essential due to the absence of fans at the Emirates. This decision, however, has been met with considerable hostility from the fans. Jerry Quy, the man inside the costume since the birth of the mascot in 1993, has been let go as the Arsenal board wants to ease the financial impact of the coronavirus pandemic. This decision has left the fans furious. From fans to club legends, a host of those associated with Arsenal have bid teary-eyed goodbyes to the famous mascot.
The part-time mascot has been a club loyalist. Apart from seeing the club through the highs and lows, including the Invincibles of 2003-04, Jerry Quy also missed his brother's wedding in order to be available to entertain fans during a home game. Despite his incredible commitment, he has been relieved of his duties given the situation. With no supporters to entertain, Arsenal have deemed Gunnersaurus' job surplus to requirements.
Earlier, Arsenal became the first Premier League team to agree pay cuts with their first-team squad of 12.5% over 12 months, although that was reduced to 7.5% after the Gunners qualified for the Europa League by winning the FA Cup. The club, however, made as many as 55 posts redundant as they look to overcome the financial pinch they are facing due to the absence of fans in the stadium.