Well I'm back on my feet again. So the flu didn't last that long. I was ok by Sunday afternoon and so I took a shower and shampoo at around 4:30 pm and drank coffee feeling a little more better than the past two days. Saturday was terrible, barely had anything to eat, except for some sardine curry with rice. Spicy fish curry tends to open up my sinusitis and that's good.
Oh and my mom had her first online shopping experience at the age of 66. LOL, actually she stood by while I did the shopping for her on Saturday morning. She noticed that there were huge reduction sales on Amazon India (and Flipkart and Snapdeal among others) and wanted to buy some bedsheets and bath towels for us. So I asked her which ones she wanted – the blue is for me and the other is for my folks. I also got a 4 set of bath towels as well which also had a huge discount.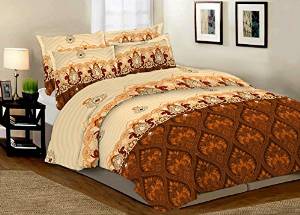 That was good shopping. Also last evening I felt good enough to go to Center Square Mall and look at laptops in one of the big stores there. I found a couple of them that I liked at EMI but I think Amazon has a better offer at a cheaper rate but for a really good system and I think I am going to go with that. I have a place in Panampilly Nagar that I also want to look at so probably will wait till Friday, as I am off on that day, check out the shop and see if they have similar offers before making up my mind.
It's back to work again but just for 4 days as we have a long weekend coming.