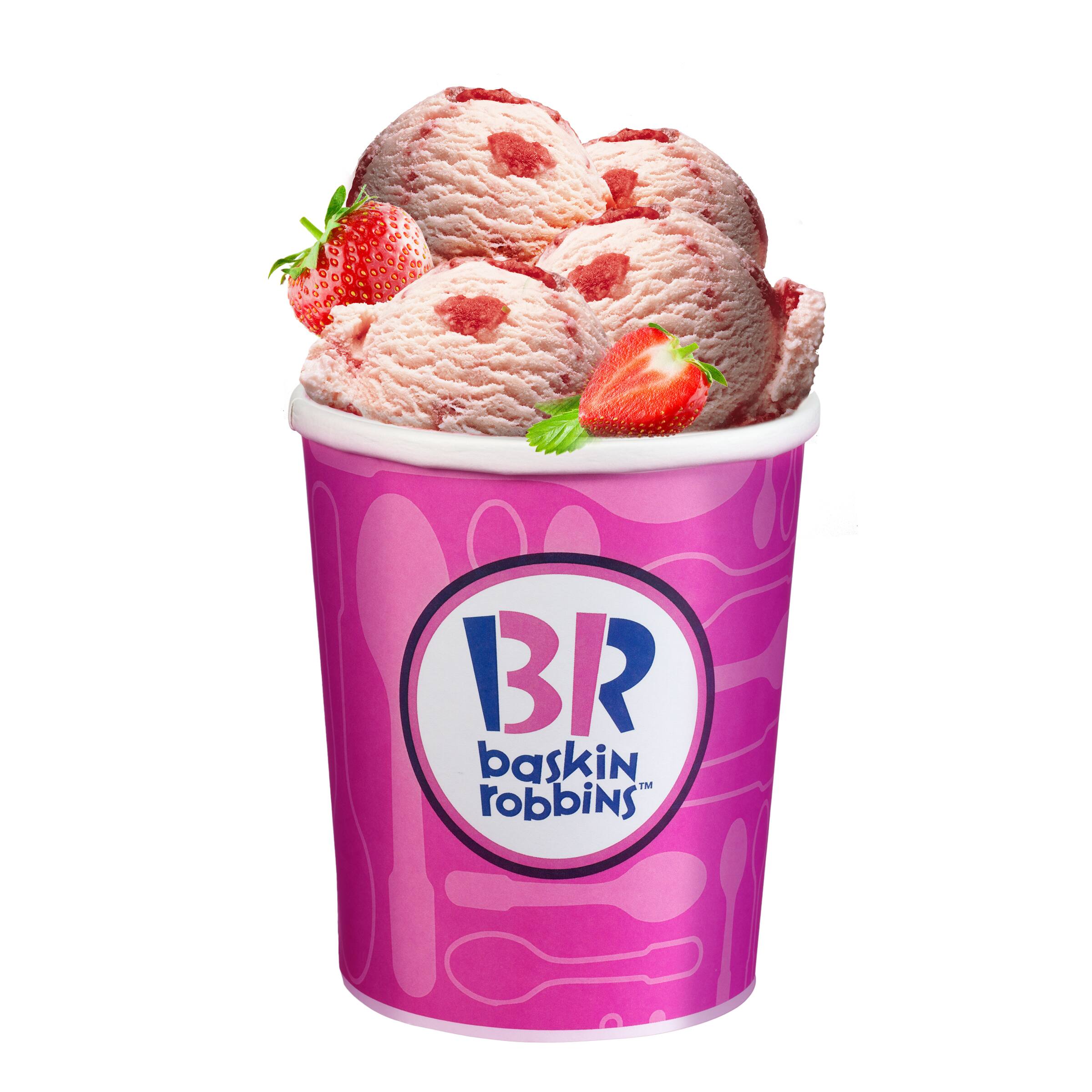 It  might not be my favourite flavour of ice cream from Baskin Robbins (or any place for that matter) but I do like this Banana Strawberry flavour mix that I bought this afternoon. Bite into pieces of fresh strawberries and bananas in every scoop of the delicious Banana 'N Strawberry ice cream – as they say.
Well it's not really all that. I have had this one before but this time I kinda felt that the ice cream was lacking a bit of quality. The banana part is actually pretty good, tastes refreshing and deliciously of the best kind of banana. You know, if you get a good banana and mash it in cold milk, ice and some vanilla ice cream – the freshness is intoxicating! This is similar but even more so. Top quality banana stuff.
Where it is lacking is the strawberry part. This time it felt it was more like the cheaper fake strawberry syrup with a bit of strawberry pieces in them. I didn't enjoy them that much and I do remember liking it a lot more the first time I have had them. Oh well it still is an amazingly refreshing ice cream and we have more for dinner.