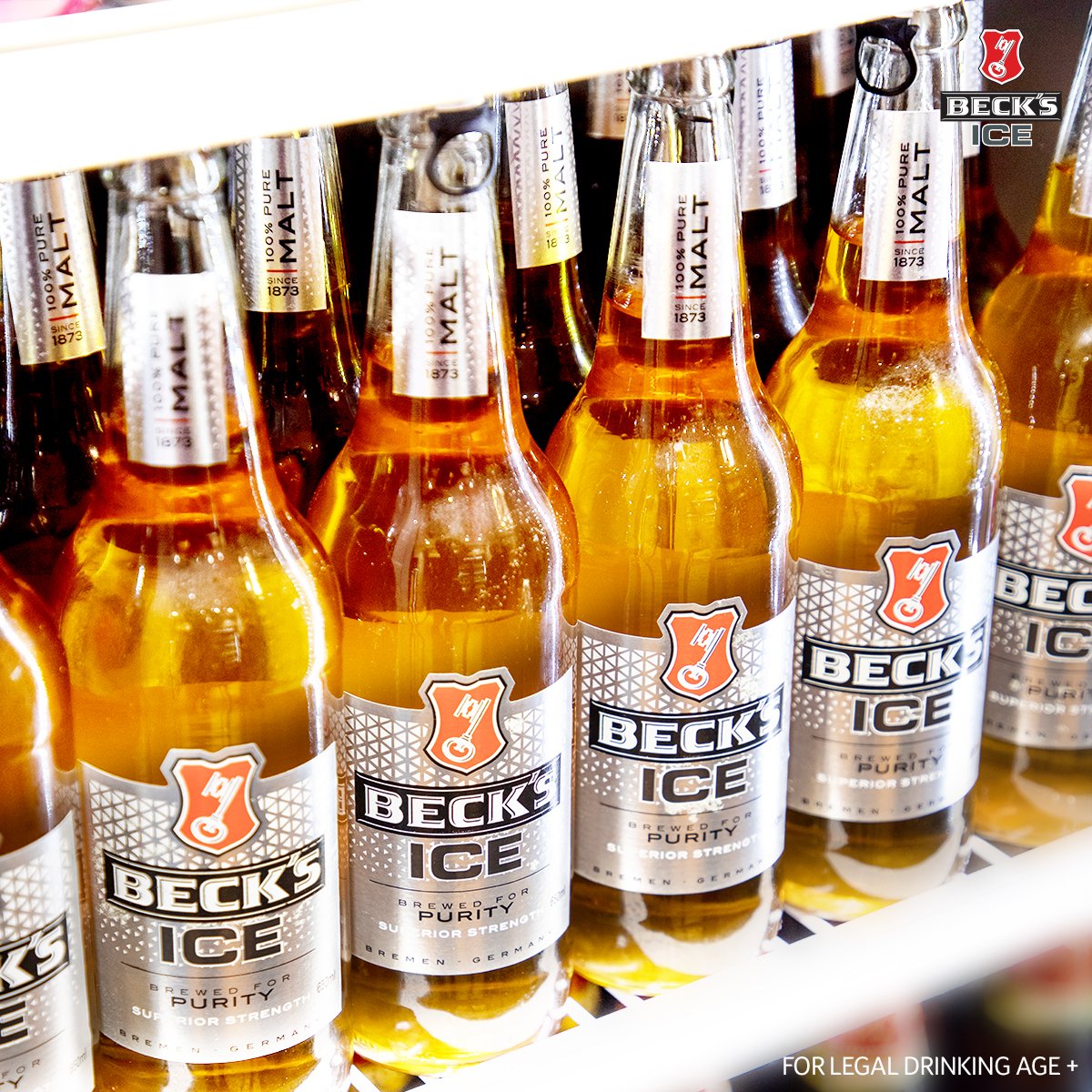 So even during the pandemic I get to try out a new beer or a beer I haven't tried out before.  Beck's Ice, inspired by its German heritage from 1873 and made from 100% pure malt Anheuser-Busch InBev (AB InBev) is betting big on Beck's Ice, a German 100% malt beer, to make a dent in the growing affordable premium segment of the beer market in India delivers pure refreshment to consumers in a flint bottle that comes with a ring full feature.
Beck's Ice was pilot-launched in some parts of Maharashtra in July 2018 and then became available in Karnataka and Puducherry about a month later, and in Andhra Pradesh, Telangana and Goa around October 2018. I don't know when they started getting it here in Kerala. That is good now only if we could also get Stella Artois & Hoegaarden often in Kochi. Priced at Rs.150 it is a bit more expensive than the ones I usually buy.
Beck's is a European lager, and these lagers sometimes tend to be too bitter (or hoppy in brewing parlance) for the Indian palette. AB InBev has brought down the bitterness level in the Indian variant—Beck's Ice. The brand is currently being brewed at its Maharashtra facility. I will do a taste review later. Glad that we are getting more & more brands but we should be getting more. With such a large population, we should be easily getting more international brands as easily as we get Kingfisher.