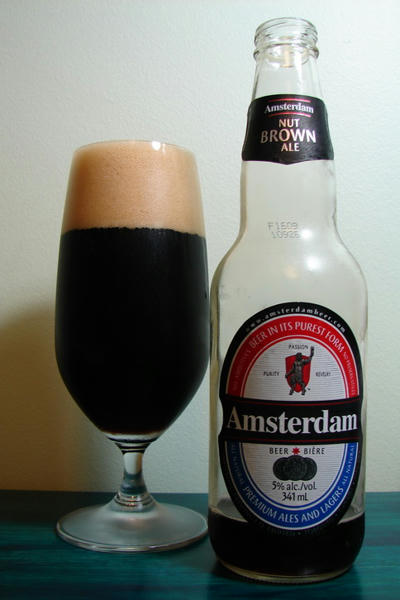 Brown ales are usually dark amber or brown in colour. The term was first used by London brewers in the late 17th century to describe their products, such as mild ale, though the term had a rather different meaning than it does today. 18th-century brown ales were lightly hopped and brewed from 100% brown malt. The term "brown ale" was revived at the end of the 19th century when London brewer Mann introduced a beer with that name. However, the style only became widely brewed in the 1920s. The brown ales of this period were considerably stronger than most modern English versions.
Caramel and chocolate flavours are evident. Brown ales from northeastern England tend to be strong and malty, often nutty, while those from southern England are usually darker, sweeter and lower in alcohol. North American brown ales are usually drier than their English counterparts, with a slight citrus accent and an aroma, bitterness, and medium body due to American hop varieties. Fruitiness from esters are subdued. When chilled to cold temperatures, some haziness may be noticed.  Appropriate foods are apple pie, pork with brown sauce, beef vegetable soup and cheddar.
A light-flavored, malt-accented beer that is readily suited to drinking in quantity. Some of the more famous brown ales are the Nescastle Brown Ale, Brooklyn Brown Ale, Goose Island Nut Brown Ale, Garrison Nut Brown Ale and, pictured here, the Amsterdam Nut Brown Ale. Look very refreshing &  tasty.