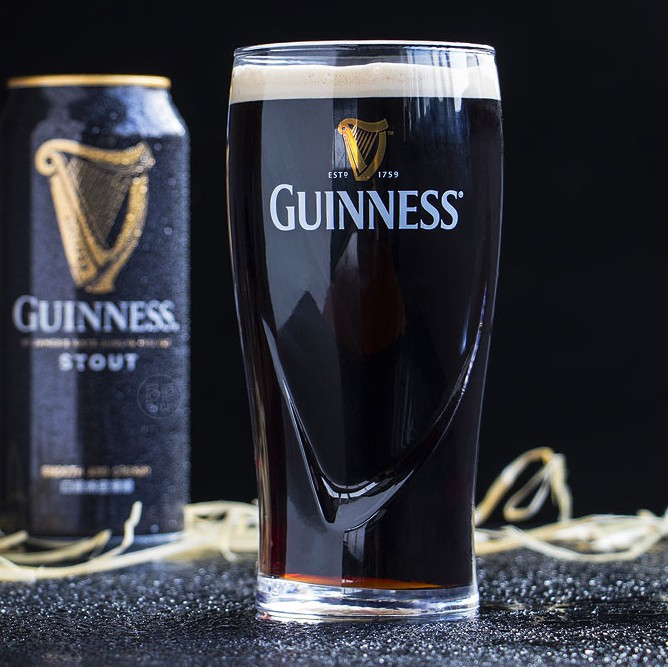 Stout is a dark, top-fermented beer with a number of variations, including dry stout, oatmeal stout, milk stout, and imperial stout. Many great stouts are complex and low in alcohol, with beautiful roundness and a touch of roastiness. The dry versions are appetizing and quenching; the sweeter styles are silky and well rounded, perfect for an evening of food and drink.
No beer style is more intertwined with a single country than dry stouts are with Ireland. The country's brewing culture has been traced back about five millennia. But it is the past 300 hundred years, and the well-known brewing revolution in England, that directly influenced the craft and commerce of Ireland.
Before anyone ever gave us a lesson on how to pour the perfect pint of Guinness, we were all very much obsessed with the Porter style. And stout basically emerged as a sort of stronger porter (originally called "Stout Porter"), eventually taking off as its own style with more depth thanks to the use of roasted barley. Irish stouts are classically dry, meaning you won't get much in the way of overpowering malty sweetness (or hops, for that matter), but you may very well get flavors of chocolate and coffee or toffee swimming around in that dark malt profile. As in most stout, carbonation is very low (and often supplemented with nitrogen for a finer, creamier overall mouthfeel).
Stout's complexity makes it an excellent companion for a wide variety of foods. Stout can be paired with chocolate, meat prepared almost any way, and oysters.