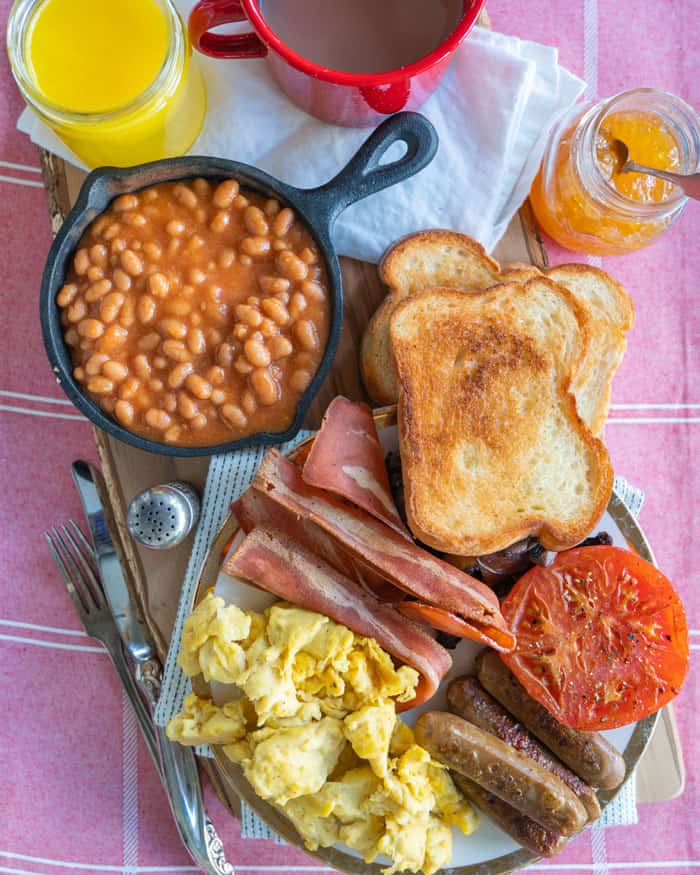 What would be the perfect breakfast? Well do you see the beautiful pile of food on the left? Yeah, feast your eyes and if you can eat that once in a while, it's a feast for your taste buds and tummy as well.
I think I can safely say that perhaps due to the past years of not having breakfast for atleast 3 quarters of the year (due to waking up late as I work in late evening shifts and therefore skip breakfast) I cannot eat a heavy breakfast. I usually just have peanut butter sandwiches (which is a more recent thing) and coffee or bread and mayo (garlic and jalapenos in eggless mayo is my favourite) and coffee. Sometimes it just to be just plain toast (no butter or anything). At times I might have what breakfast is made here which is dosa, upma or puttu.
The last few breakfast meals usually leave me feeling heavy and since I need to have atleast 2 cups of coffee to make me want to interact with people. So the breakfast usually isn't very important on a work day. I like smaller portions for breakfast. So if I have two sandwiches of peanut butter or mayo, I am good. Or two eggs and smaller slices of bread, then I am good. I have reached that stage where I get fuller more easily. So usually on a day that I go out and will have time to eat a proper lunch, I will usually skip my breakfast or just have a little bite and coffee. So that way by lunch time I will be really hungry and can eat a nice lunch.
Having said that, a Full English breakfast looks amazing and I would love to have that. I have had versions of it, certainly nothing as big or as grand as that plate you see in this post. And in most places it is chicken sausages! Yeah, I know. But there are a couple of places that serve pork sausages and pork bacon or ham. And we don;t get blood suasages at all. But if I were to have this meal then it would be for an early lunch or brunch – skipping breakfast and lunch – and that would do me well until dinner time.