Bira 91 is a craft beer brand manufactured by B9 Beverages Pvt. Ltd. It was launched in 2015. The company's first brewery unit was located in Flanders region of Belgium where a craft distillery was used to contract manufacture the beer with ingredients from France, Belgium, Himalayas and Bavarian Farms and the beer was imported to India. After initial success, the company thereafter began manufacturing the beer in India with the same ingredients. Made from wheat, barley and hops, the beer is available in draft, 330ml, 650ml bottles and 500ml cans. B9 Beverages Pvt Ltd was founded by Ankur Jain, an entrepreneur who moved from India to the United States in 1998. Jain completed his degree in Computer Science from Illinois Institute of Technology, Chicago.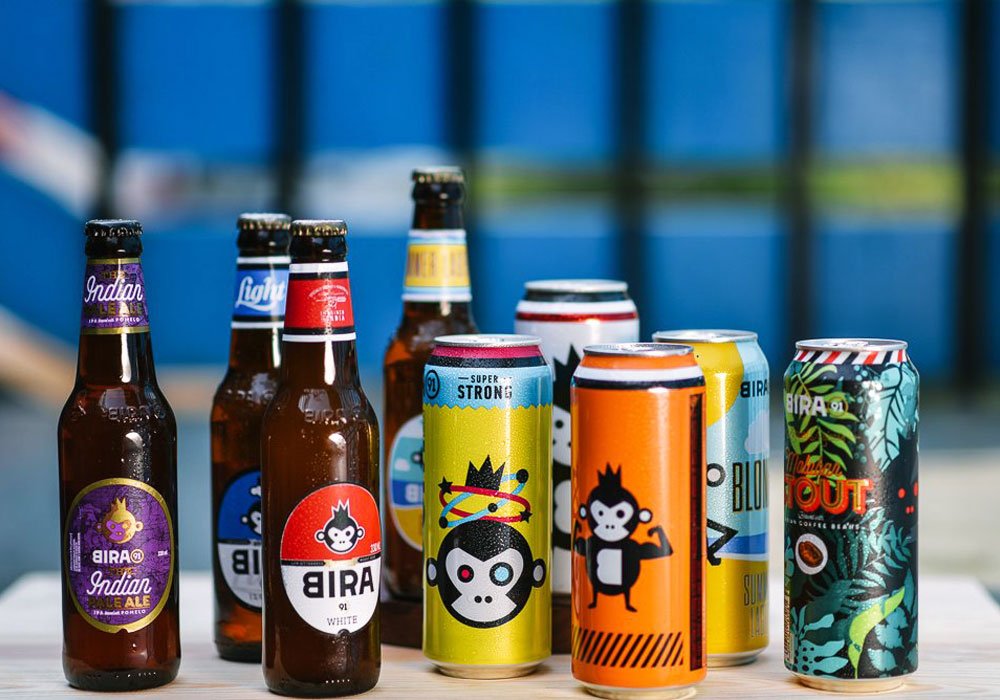 Jain moved back to India and started his first beer venture in 2008; which was importing traditional craft beers from Europe and US to India. B9 Beverages launched Bira 91 beer in early 2015. The company has five beers in its portfolio – Bira 91 White (a low bitterness wheat beer with alcohol content of 4%), Bira 91 Blonde (an extra hoppy craft lager), Bira 91 Light (a low calorie lunchtime lager), Bira 91 Strong (a high intensity wheat beer with a higher percentage of alcohol content at 7%), and The Bira 91 Indian Pale Ale (the first IPA brewed and bottled in India). Bira 91 garnered unprecedented success amongst Indians due to its distinct taste that is low on the expected bitterness of beer.
Bira 91 made its International debut in New York City at the Tribeca Film Festival 2016 where it was the chief sponsor of beer. It claims to be the first craft beer from India to be sold in New York. In May 2018, Bira 91 was the beer for the month of May at the United Nations global headquarters in New York. The monkey mascot was designed considering the urban millennial as the key consumer of Bira 91 and with the idea of presenting the brand with a playful identity.