An Indian classic meets Italian cuisine with this tasty and impressive meal that's perfect for both kids and adults. I just came to learn about this a few minutes ago and it makes me so happy – cause I love pizza and I love butter chicken! I found this recipe online on the Food Network's Canadian website. Strangely, my brief google search of Butter Chicken Pizza shows predominantly Canadian websites & links and a couple from New Zealand. Here are the ingredients from the Food Network.ca page :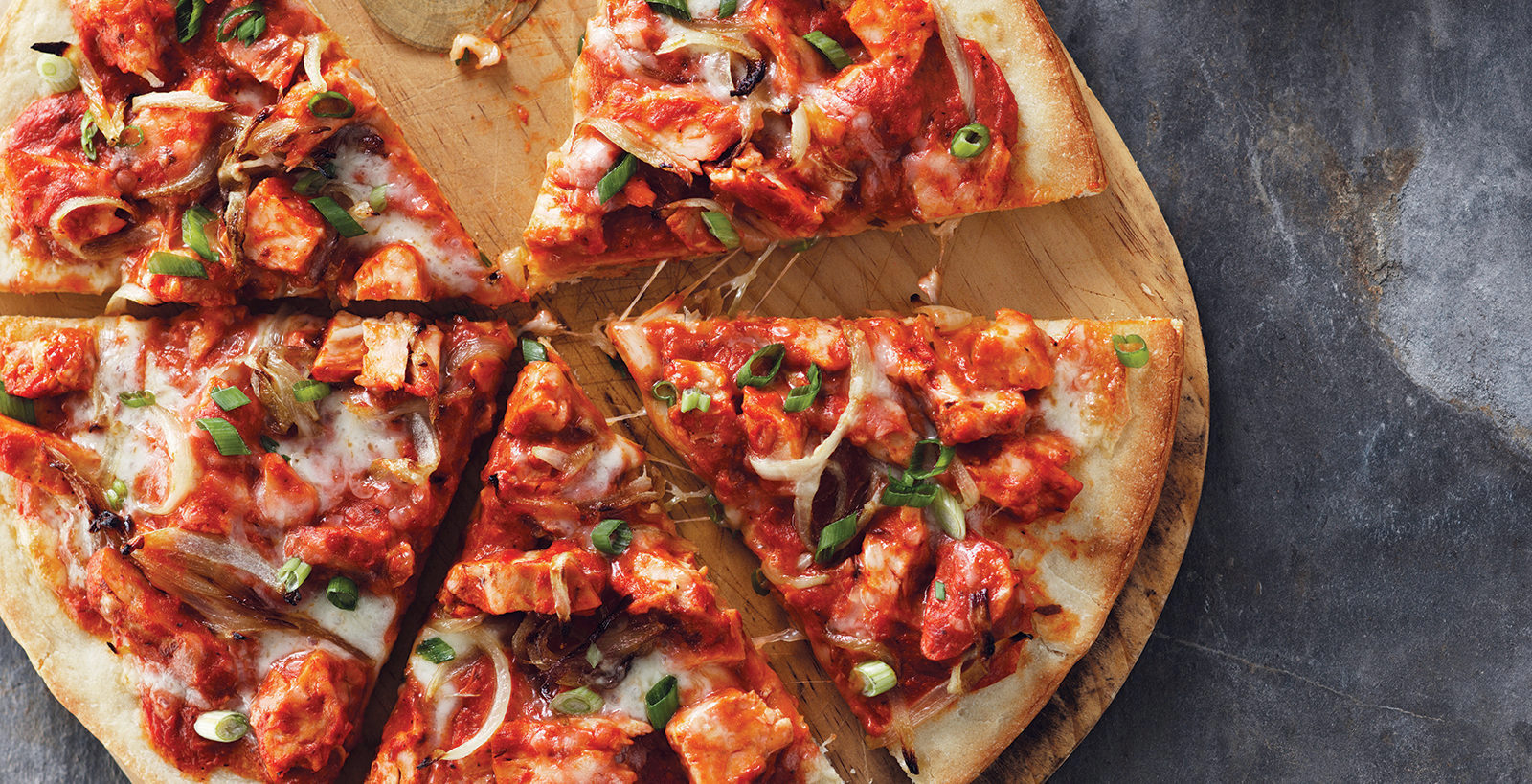 ½ cup (125 mL) VH® Butter Chicken Sauce / ? cup (75 mL) plain yogurt / ½ teaspoon (2 mL) minced garlic / ¼ teaspoon (1 mL) salt / 1 boneless skinless chicken breast, cut into bite-sized pieces / PAM® Cooking Spray / 1 prepared thin crust pizza crust / 1 cup (250 mL) pizza cheese, shredded, divided / ½ cup (125 mL) spinach / ¼ cup (60 mL) sliced red onion / 24 cherry tomatoes, cut in half.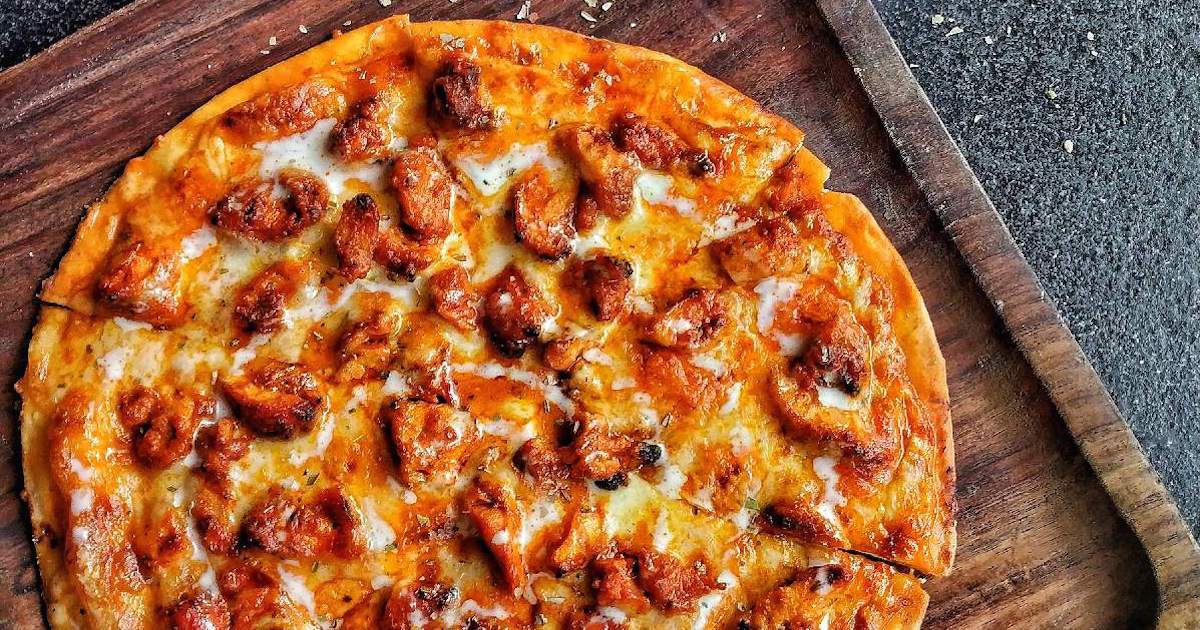 Directions:
1. Pre-heat oven to 425°F (220°C). Stir together VH® Butter Chicken Sauce, yogurt, garlic and salt.
2. Mix 3 tbsp (45 mL) of the yogurt sauce with chicken pieces; set aside remaining yogurt sauce. Cover and marinate chicken for 15 minutes.
3. Spray a small skillet with PAM® Original Cooking Spray; heat over medium heat. Add marinated chicken pieces; stir-fry until no longer pink inside; about 5 minutes.
4. Spread reserved yogurt sauce over pizza crust. Sprinkle with 1/2 cup of the cheese. Layer the spinach, onion, cherry tomatoes (cut side up), and cooked chicken. Top with the remaining 1/2 cup (125 mL) of cheese.
5. Bake directly on the oven rack for 12 to 15 minutes or until cheese is melted and bubbling. Remove from the oven and let sit for 2 to 3 minutes before cutting into 10 slices.
6. Tips: Try on Naan bread! Don't like spinach or onions? Simply replace them with your favourite toppings. Mushrooms and black olives work just as well.