Have you been searching the market lately for a brand new home for your family? You probably have some key ideas about how you want this home to look or the features you would like it to include. A home is nothing short of a haven. So, we wouldn't blame you if there were some very specific features that you wanted to be a part of it. This could be anything from luxury facilities such as a heated pool or jacuzzi to a balcony on the upper floor. Or, perhaps you would love a home with plenty of land that you can look after yourself.
It should be easy to find a home with all the key features that you want on the market right? Not so fast because there are a few speed bumps that you'll need to get over first. For instance, it's possible that the home you want is on the market but is nowhere near your budget. A home with a decent sized pool can sell for up to a million and then there's the location.
If you do find it and can afford it, will it be where you need it? Likely not and many of us are tied down to a specific location when we buy a property. This could be due to personal or professional reasons. For instance, you'll need to make sure that the home is within a suitable commuting distance to your work.
It's also possible that the home you want doesn't actually exist on the market. At least, not with all the features that you hoped for. There's a reason why Mr Blanding Builds His Dream House is often viewed as a classic. It's celebrates a concept that we all hold dear. If we choose too, we can build a brand new dream home, perfect for all the family that suits every desire we have.
As we see it then, if you can't get your dream home on the market, you have two options. You can either build it. Or alternatively, you can transform your current home into a dream place to live which you can find more info on at https://brightside.me/creativity-home.
Let's start by looking at building your dream home.
Beginning To Build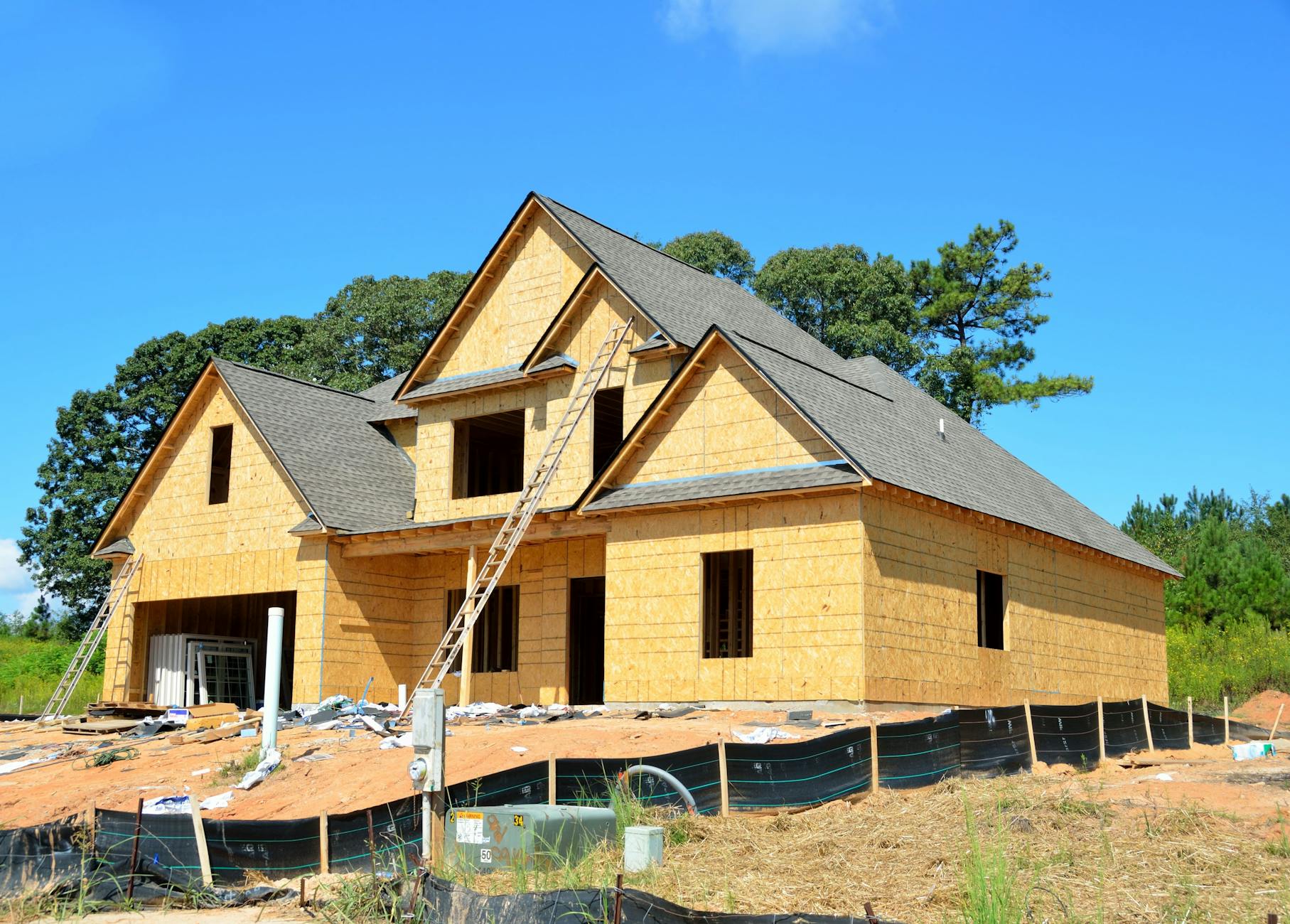 The first step is finding out whether building your home matches your budget. A lot of people think that building from scratch will be cheaper than buying a property on the market. It's true, when you build you will be cutting out human issues. You won't have to worry about offers that people want or the speed that individuals need to move in and out. You will be more in control of your budget and spending but this will not necessarily mean that the cost will be lower.
Instead, it's likely and indeed probable that overall you will pay more. Particularly if you have set ideas about what you want to be included. You will also need to secure a plot of land. The amount of land you require will depend on how large you want your home to be. You might be able to purchase land from a private seller. Or, alternatively, you could purchase part of a planned development.
The benefit of buying into a planned development is that this land has already been determined as a good place to build. As such, you won't have to worry that you are building on a flood plain or perhaps on ground soil that is unsuitable. This is why when you are buying land you should always make sure that you complete a full land survey. This will tell you whether there are any issues you need to be aware of. The good news is that purchasing land is often far more simple than buying a home. Though, you will need to proceed through a variety of the same steps such as making an offer and putting down a deposit or arranging a cash payment.
Planning Permission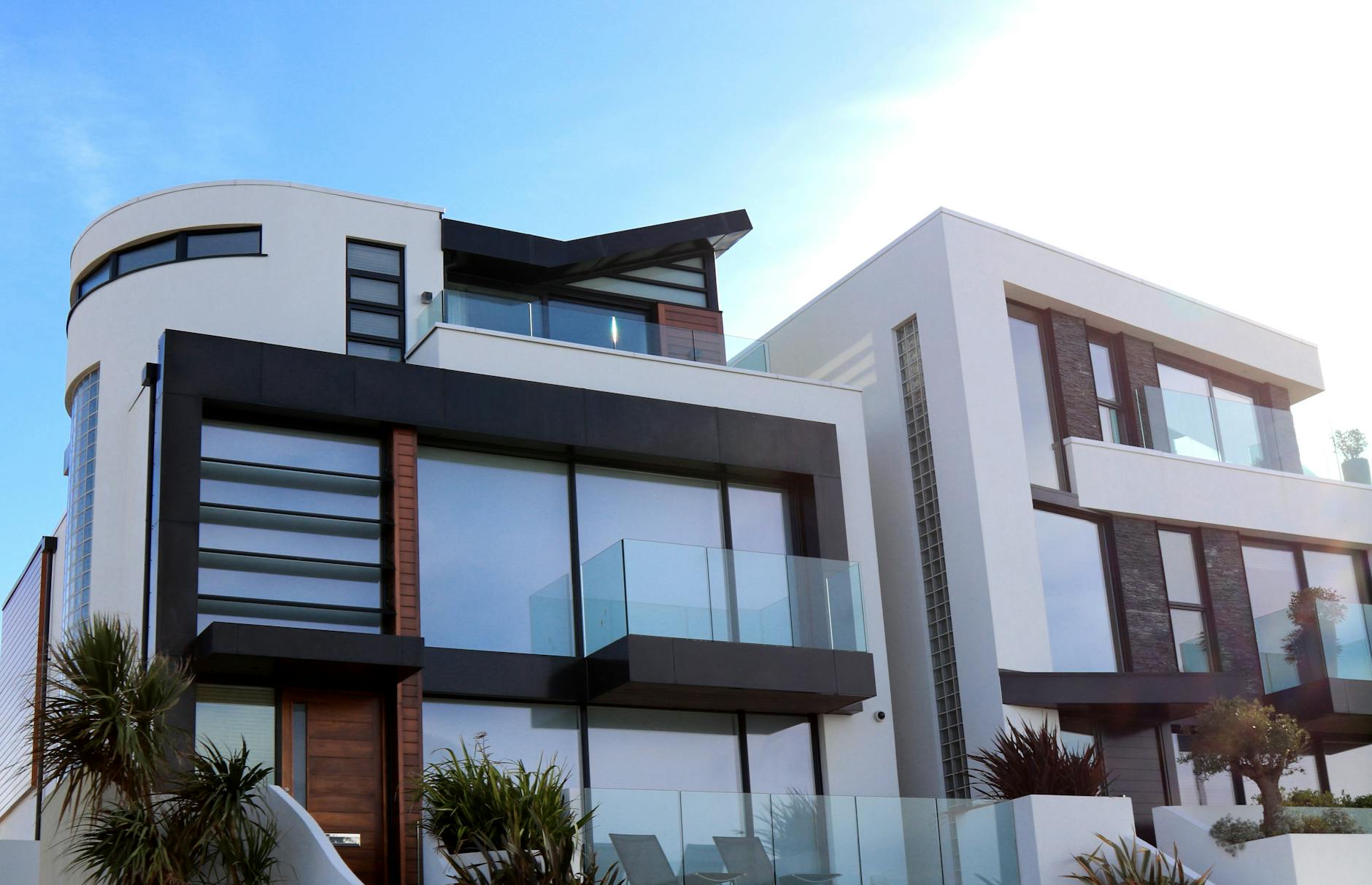 Next, you will need to get planning permission to build on the acquired land. Depending on where you are building, you will likely need permission from your local council or government body. Getting permission to build a new home will involve putting forward your plans. These plans will either be approved, rejected, or rejected with amendments. Assuming your ideas aren't too crazy, it will likely be the latter option. This does mean you will need to compromise when building. Particularly, if you are creating a home near an already established residential area. For instance, it might need to share a similar aesthetic to the homes in this location. Discover more about planning permission on https://www.tepilo.com/blog.
You will find it far easier to get planning permission faster if you invest in the services of a profession contractor. Professional contractors can arrange anything from planning permission to drawing up full architectural documents. They can act as an agent through the entire build process. Of course, for this to occur, you do need to make sure that you are choosing the right company. With so many on the market, this can be quite difficult. So check reviews, take a look at portfolios and do make sure that you get a few different quotes. You should get a feel for a few different companies before you make your final decision.
When you do hire a contractor to complete the work on your home, it's important that you do make sure everything is above board. For instance, they should be fully licenced. It can be tempting to use unlicensed workers instead but this will always be a mistake. Unlicensed workers could bring legal headaches later on. If there is an accident or incident involving the build or the quality of work, then you could find yourself liable and you don't want that. You learn more about unlicensed workers on https://www.allpropertymanagement.com/blog.
Once you have found a contractor, they may recruit the builders for you. Or, you may require two separate teams and companies. While one will complete the technical aspects of the job, the other will work to build the property. Don't be surprised if you need other specialists as well such as an electrician, plumber and more. This is going to depend on the expertise of your original company.
How Long Will It Take?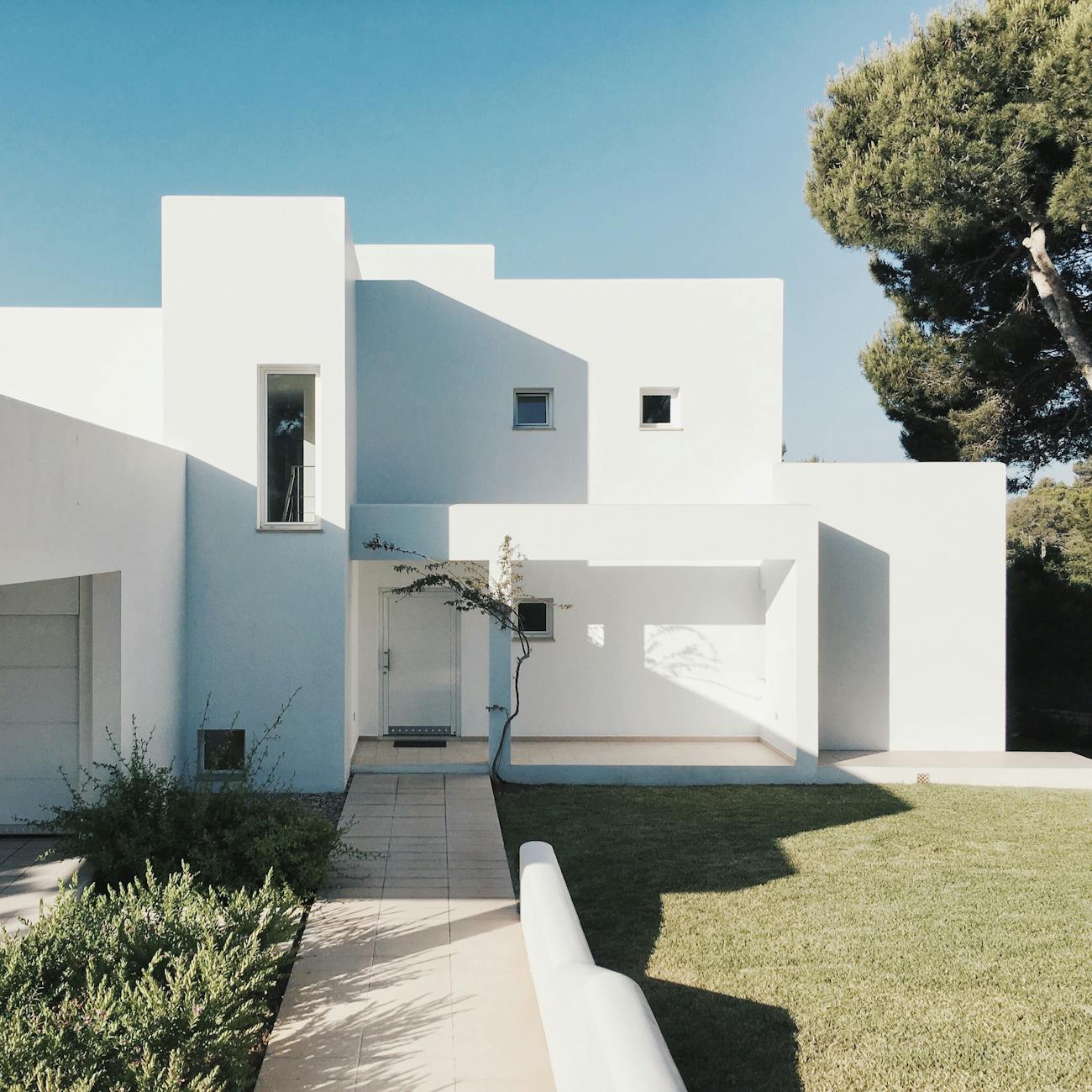 Usually, you can build a full home in a few months. However, it could take as many as six and this will typically depend on a few factors. For instance, there could be complications that may result in delays as your initial plan could be rejected. With the wind in the right direction though if you start building now, you could be handed the keys to your new home before the year is out.
If the building isn't the right option for you, perhaps we should look at renovation and remodels.
Transform Your Home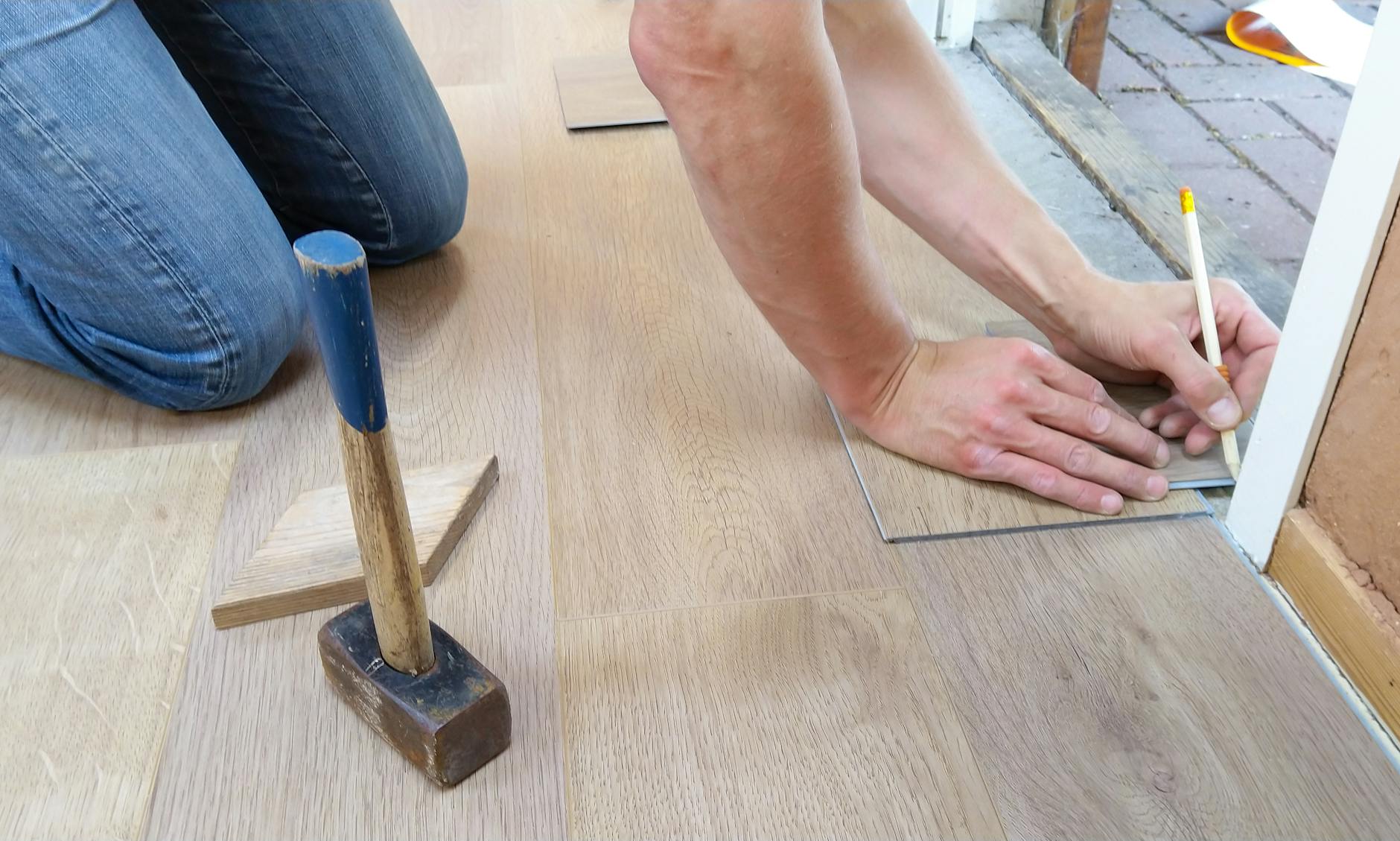 You might want to think about taking the necessary steps to transform and change your home into a dream come true. To do this, you should pinpoint the key areas that you want to change or improve and determine whether these match your budget.
Again, you are going to need to hire a contractor or a company to complete the work for you. The difference is that they will be completing work on a specific area of your home. For instance, you might be keen to improve your roof. This will likely be for practical purposes due to durability or insulation. If you want your home to remain warm throughout the year, a roof improvement could be the best choice. According to https://www.erieconstruction.com/blog, metal roofing could be a great option and is available in a wide range of colours and shades to match a unique aesthetic.
Of course, you could be feeling far more adventurous. For instance, you could be interested in creating a whole new area of your home. For this, you will certainly need planning permission and you will need to nail down the budget before you start. If you don't do this, there's a good chance that the cost will balloon as you continue with it.
Or, how about building your new swimming pool? For this, there's a whole range of issues to consider that might not be related to the original cost. With a pool, you also need to consider how much it's going to cost you in the long term. Cleaning bills alone can be a few hundred a month. However, there are benefits too. Just think about how much more valuable your home will be when you finally put it on the market.
Are big changes too much for your budget right now? Not to worry, there are small changes that you can make which will be more manageable. For instance, you can think about adding some tech to your home. Smart tech is completely affordable today and can make your home feel completely different. There are even systems that automatically change the environment based on your preferences when you enter a room. You can get these for under two hundred and have money to spare for new furniture or anything else you may desire.
We hope this helps you discover the answer of what to do if you can't find your dream home anywhere on the market.