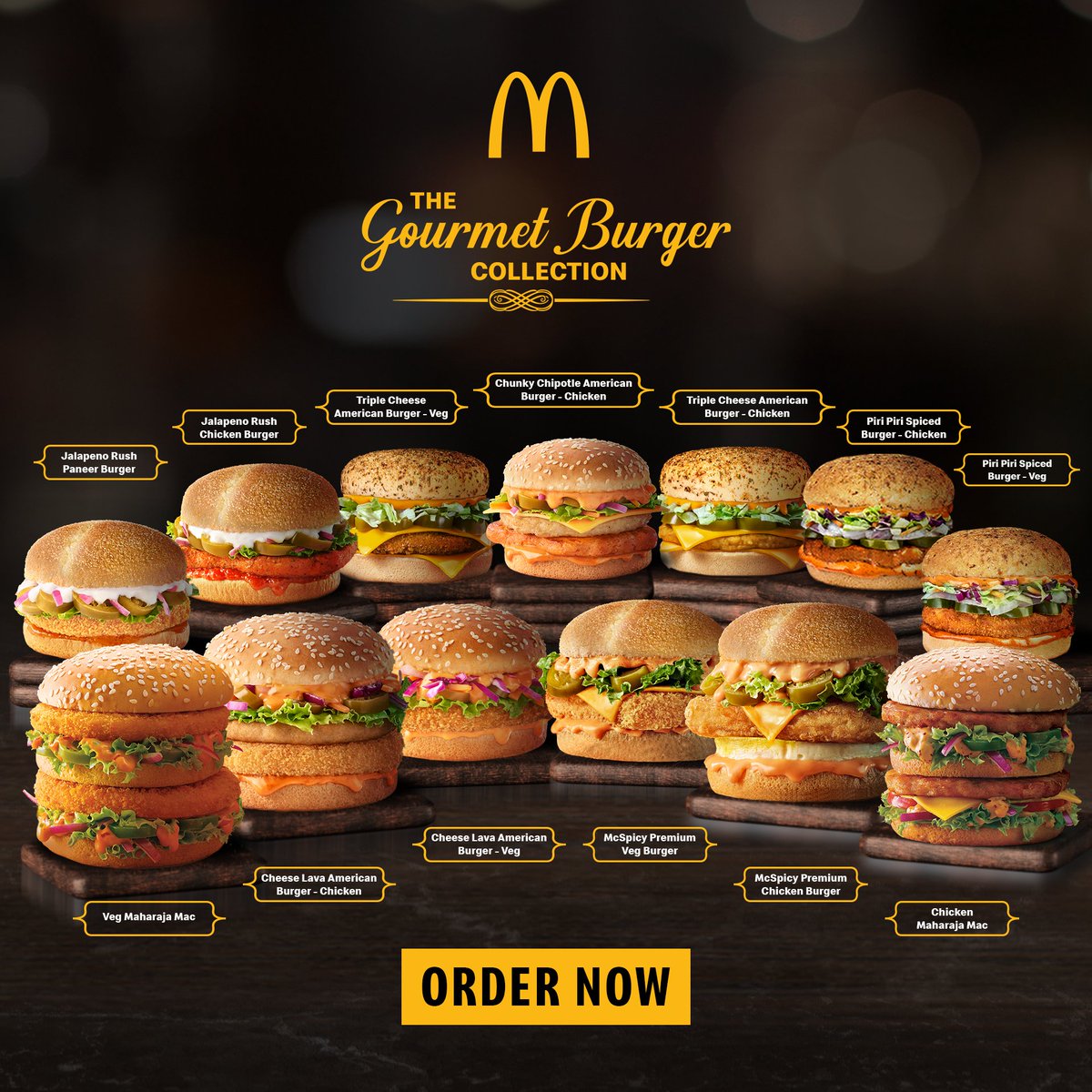 How did I miss this? McDonald's India has recently launched a new line of gourmet burgers. Yes you read that right! This unique collection features not one or two but 11 exclusive rich, filling, indulgent, generously sized, and temptingly delicious burgers, with signature McDonald's touches. Gourmet Burger offerings from the McDonald's India menu pack comes in with plenty of extras—think more veggies, more sauces, new buns, and in some cases, two patties. Choices can be made between their flaming-hot spicy burgers and the very sinful cheesy burgers, based on what your taste buds prefer or what your mood dictates.
Here's the lust-list of our excellent 11 from the McDonald's Gourmet Burger menu. A mere look at their names, and you can say they're a treat like no other!
Triple Cheese American Veg Burger
Triple Cheese American Chicken Burger
Cheese Lava American Veg Burger
Cheese Lava American Chicken Burger
Chunky Chipotle American Chicken Burger
Jalapeno Rush Paneer Burger
Jalapeno Rush Chicken Burger
McSpicy Premium Veg Burger
McSpicy Premium Chicken Burger
Piri Piri Spiced Veg Burger
Piri Piri Spiced Chicken Burger
Guess I have to try all of them soon.