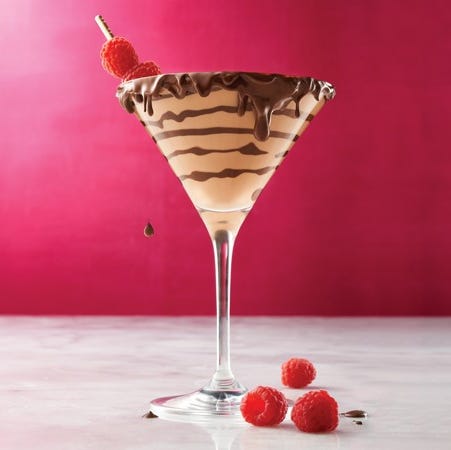 Create the perfect drink for your Valentine's Day evening can create the right atmosphere for an unforgettable evening and setup your Valentine's Day dinner …… and after. Easy to mix up, the most romantic cocktails tend to have favorite aphrodisiacs like strawberries or raspberries and other love-inducing fruits, occasionally with a bit of chocolate.
Some of the recipes are ideal before or during the meal, while others offer delicious dessert options. Doing a quick search I found a delicious looking & sounding cocktail that is sure to be a big hit.
Ingredients
Hy-Vee chocolate syrup
1 ½ oz. Godiva chocolate liqueur
1 ½ oz. Kahlua
1 ½ oz. Baileys Irish cream
2 oz. brewed espresso
2 oz. Hy-Vee half-and-half
Directions
Garnish a 12-oz. martini glass with chocolate syrup. Combine chocolate liqueur, Kahlua, Irish cream, espresso, half-and-half, and 1/4 cup crushed ice in a cocktail shaker. Cover and shake well. Strain into prepared glass. If desired, garnish with fresh raspberries.