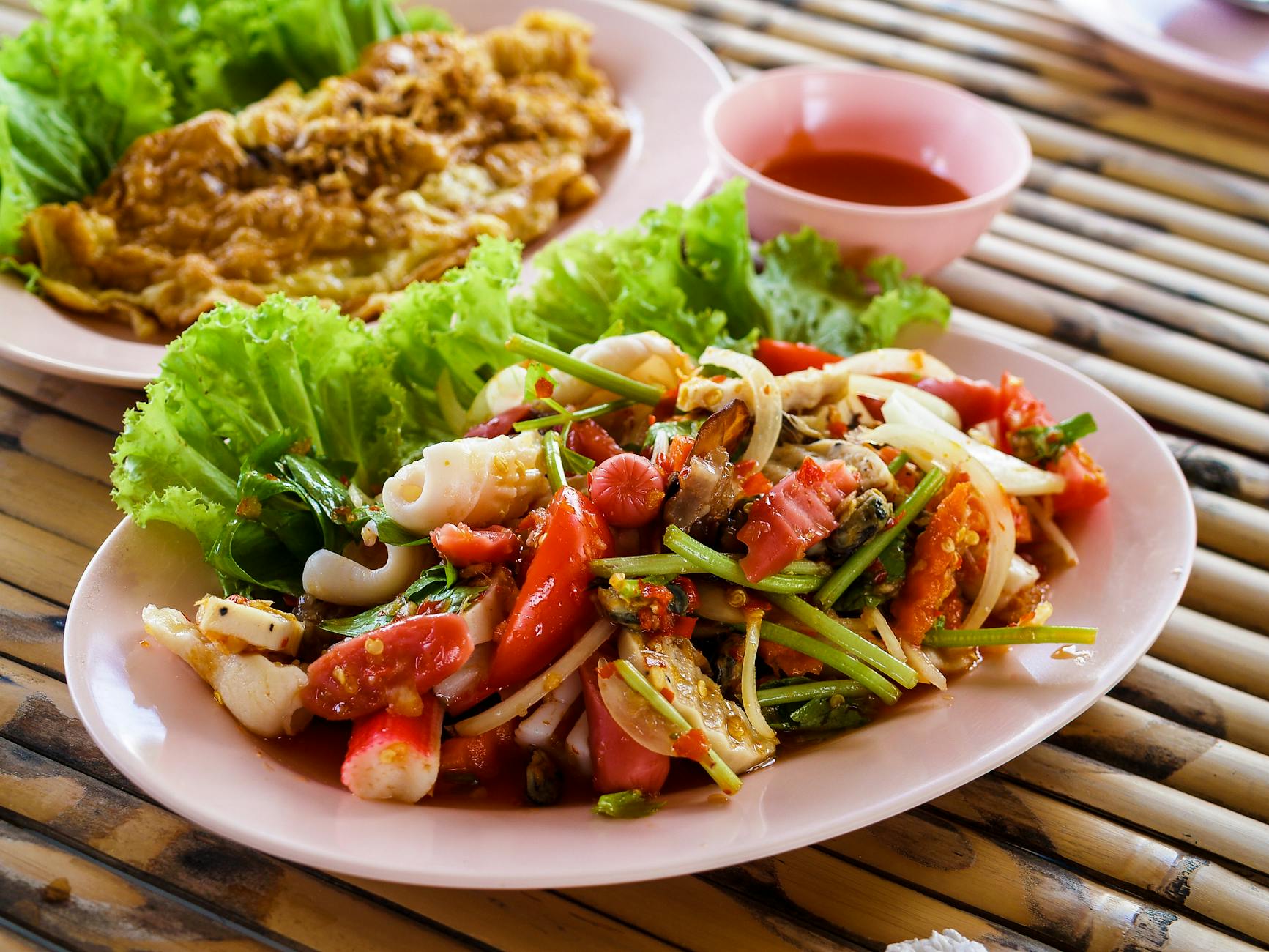 Seafood is a hugely varied and exciting category of food, yet despite this, it's meat that people tend to favour. And while meat is delicious, there are lots of reasons why limiting it (or even cutting it out of your diet altogether) is definitely not a bad way to go. Here are some of the reasons why.
Health
Meat and poultry does have some incredible health benefits, it's full of protein and contains many minerals and vitamins that add to a healthy diet. However, the biggest problem is that people eat too much of it. As well as being rich in good stuff for our bodies, it can also be very high in fat- many kinds of meats are also processed meaning they're full of salt and other chemicals which negatively impact health. Seafood on the other hand tends to be much lower in fat, and in many instances since it's best eaten so fresh it doesnt go through the same processing that meat does. Studies have shown eating more seafood can alleviate conditions like depression. Fish tends to be low fat, high protein and chock full of essential vitamins and nutrients that support just about all areas of the body's health. This means fish and seafood is a lighter, fresher and healthier alternative to many kinds of meats.
Environment
One of the other huge concerns with eating too much meat is the environmental consequences. Things like factory farming use a lot of resources such as water and fossil fuels, and produce a lot of toxic byproducts. It's not to say that fish are 100% eco friendly, we all know how certain varieties have become massively overfished in recent years. But in general, they have less impact on the environment than raising and killing animals for meat. You could even catch your own fish, sites like Tailored Tackle have everything you need to get started for all kinds of fishing. What could be more satisfying than catching your own supper?!
It's fast food
We all lead busy lives, we're tired when we finish work and just want to grab something quick and easy. But pass up the burger joint or frozen pizza, fish is fantastic, fast food. Since it's so delicate it doesnt need much in the way of cooking, and unlike meat which often needs to be marinated and slow cooked and roasted for it to taste its best, fish can be kept simple. Either lightly fried in a pan, or wrapped in a foil parcel with some lemon, herbs and vegetables in the oven and in a very short time you have a tasty meal. With so many different types of seafood from white fish to oily fish, prawns, oysters and much more, there are lots of different interesting tastes and recipes to explore!