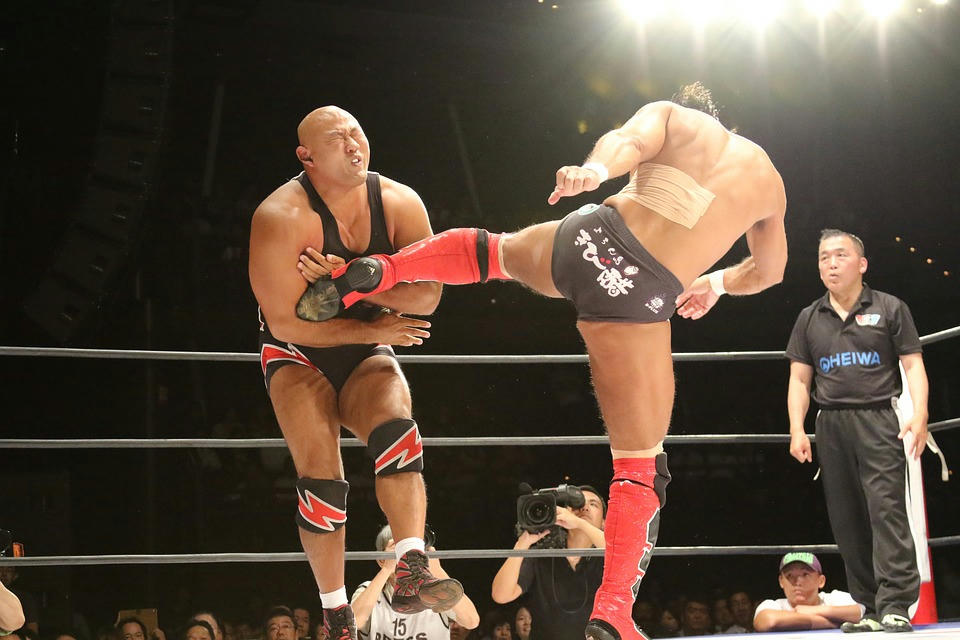 The world of wrestling and sports entertainment is a truly fascinating environment. Whether you grew up with Hulk Hogan, Stone Cold, John Cena, or Daniel Bryan doesn't matter. You've probably had dreams about stepping inside the squared circle for yourself.
Spoiler alert: getting into the WWE roster is almost impossible. Still, that doesn't mean you can't get into wrestling by joining a school with a view to joining an independent promotion. Here's why 2019 is the year to do it.
Wrestlers Enjoy A Greater Status Than Ever Before
At the top end of the scale, wrestlers even have the opportunity to become mayors! Likewise, the crossover of WWE stars to UFC and Hollywood has seen their stock rise. Meanwhile, many of the smaller promotions are now blessed with big name stars, even if they only do guest spots. Essentially, then, the stigma and condescending elements surrounding wrestling have gone. If you want to try wrestling out, you will command greater respect than in previous generations.
The Opportunities Are There For Women Too
While the WWE has always had women wrestlers, they were often eye candy and little more. Nowadays, Vinnie Mac's global giant champions the athletic ability of the women's division. The fact that Ronda Rousey is signed to the company says it all. Crucially, the WWE is still the trendsetter, even though smaller operations do things with their unique quirks. As women thrive in the big pond, the opportunities continue to grow across the board.
Wrestling Improves Your Life
Given that wrestling is likely to start as a hobby, you will need it to bring some value to your life. Aside from the obvious benefits of getting fitter, it can encourage you to become more confident and a better speaker. It'll also train your brain to think quickly and make instant reactionary decisions. So, grab some awesome wrestling shoes and hit the nearest locker room as soon as possible. It could be the start of a truly life-changing time in your life.
It's Better Than Living With Regret
There's nothing worse than looking back on life with regrets. If you've been thinking about wrestling, it's probably not a one-off thought. It's something you've wanted to do for several years. Conquering your fears and pushing yourself to the limit in this sense will unlock a far happier future. Not only will you discover whether wrestling is right for you or not, you should also gain a mindset that will help you in other areas. Wondering 'what if' is the last thing you need.
You Just Never Know
If you're going to become a wrestler, it's OK to have dreams of joining the WWE. Nonetheless, you must accept that the odds are stacked against you. Thankfully, though, there best bridging loan could soon be a new big hitter in town as the Khan family's new promotion is set to challenge the WWE. Seriously, All Elite Wrestling could change everything. So, if you become a talented ringmaster over the coming months and government loans for bad credit years, a future career as a professional wrestler may yet be on the cards.