Have you fallen out of love with your home? When your surroundings are tired, cluttered or past their best you'll struggle to find joy in where you live. Home is the place we should feel at our happiest, and so if you dread returning home then something needs to be done. Here are a few changes you can make to start enjoying your property again.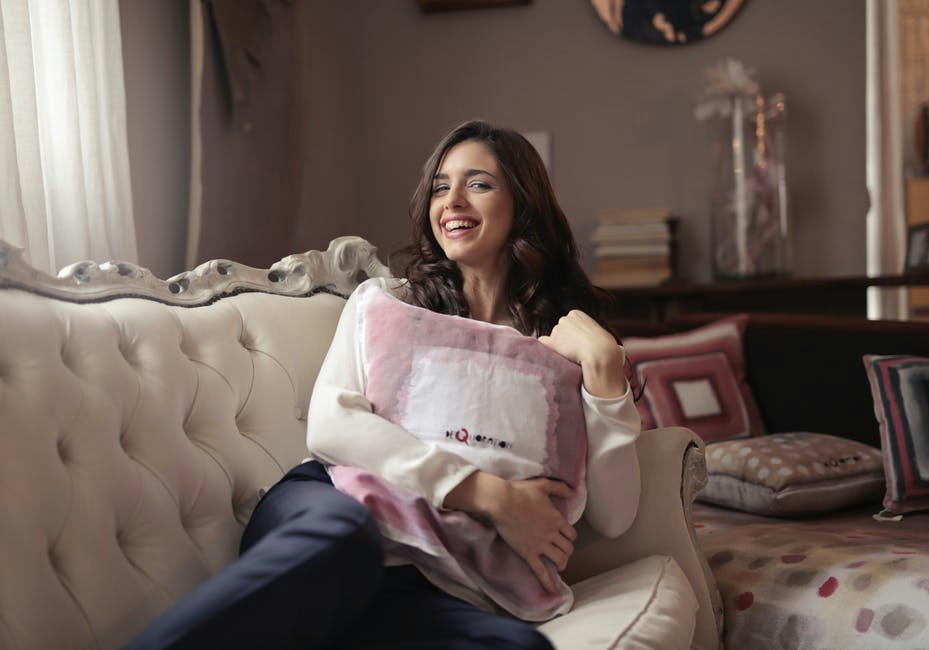 Declutter
When you live in a place for a long time, clutter can accumulate. New things get bought to replace the old, and sometimes, instead of throwing them away or donating them, they get put into a drawer or cupboard. Before you know it, you can end up with a home that's bursting at the seams. Not only can this bring down the look of a place, but it can leave you feeling stressed and disorganised. You go to grab an item you need and have to sift through years of unloved junk to find it. Do yourself a favour, declutter and be brutal about it. Unless something is useful, is an heirloom or holds significant sentimental value, don't keep it. Get three big boxes and label them 'charity shop' 'give to friends' and 'bin'. When you're going through all of your items, this can make it easier to make decisions. Something might be perfectly useful and in good condition still, so too good for the bin, but if it's not an item you use then find it a new home. A friend might want to take it off your hands, or a charity shop can sell it to raise money for a good cause. When you clear space in your home, you make room for the things that you do need and love. Stop waiting for items of clothing to come back into fashion, or keeping items 'just in case.' Save what you need and use and remove the rest from your life. You'll feel so much better for it. On top of this, it will make your home much easier to keep clean. Psychology has shown that a tidy home really can lead to a tidy mind. You'll sleep better, experience less stress and your house will be a more pleasant place to be all round,
Redecorate
One your home is decluttered, organised and clean, you might notice that some of the decor is in a bit of disrepair if it hasn't been touched for a while. Redecorating doesn't have to be as expensive as you think, and a simple coat of paint of the walls can completely transform how it looks. Remove fussy wallpaper, and use ready made filler to fill in holes and cracks (sanding it down when it's done). Then use a light, neutral shade such as white, magnolia or very light grey and paint the walls. You'll create a blank canvas that makes your home look bigger and brighter. Paint doors, skirting boards and other woodwork in a bright white gloss that will make everything look really clean and fresh. Just this step alone can make your property look completely different! Add colour and texture with cushions, plants, pictures and other accessories. Ikea, Dollar stores and other cheap and discount stores sell these really cheaply so you can make it look beautiful without breaking the budget.
Extend
If it's a matter of space that's the issue in your home, have you considered extending? A single or double story brick extension would give you extra space to extend existing rooms or add new ones. But if you don't want the expense or time waiting on planning permission, there are other options. A conservatory could be used as an office, a dining room or as a way to extend your kitchen and don't usually need planning permission. Another opton is a garden room, these are self contained structures and are fully insulated so act as a room and not just a summer house style building. You could use one as a guest bedroom, an office, a hobby room, teenage hangout- whatever you like! Again, you don't usually need planning permission and they can be built quickly. You'd have an electrician come in and connect the electrics, and if you were including a toilet or bathroom in there, a plumber too.
Improve the garden
Making use of your garden can really add so much to your life. If you don't use it at the moment as it's scruffy or overgrown, make it your mission in spring to get it up to scratch. There's nothing quite like entertaining friends when the weather is nice- afternoon tea, barbeques and garden picnics. You and your family can eat your evening meals outdoors while the sun is shining, or you can sit with your partner and enjoy a glass of wine or even just read a book in gorgeous surroundings. Get your lawn in order, sprinkling down grass seed and applying the right fertiliser will have it looking lush and green again once the cold winter weather has passed. Invest in some good garden furniture, picnic benches work well as you have tables and chairs in one and they're nice and sturdy. Fill pots and borders with pretty flowers, if you buy bulbs and seeds you can save money by growing them from scratch.
Consider moving
In some cases, making the above changes can really make a huge difference, and allow you to fall back in love with your property. However, in other situations your best bet might be to search for something new. Maybe you've been feuding with your neighbours for years without any resolution, or perhaps the area has gone downhill and there's more crime than there once was. The house might be harbouring bad memories which you're not able to shift by making cosmetic changes. If this is the case, looking for a property and moving somewhere new can be a fresh start. You know what you didn't like about the old place so you can make the best choices next time, and you can find a home that really fits your lifestyle. This is useful if you don't want a huge project to work on, and spend time, effort and money transforming an existing house to suit you.