One of the best festivals in the world is Halloween. It's fun for everyone and well you get free candy. Well, technically it's not free as someone does buy it but they then give it out to kids in the neighbourhood who come knocking at their door and say "trick or treat". SO if you are a kid it's fun and you get candy for free. Your parents, uncles and aunts will ofcourse be buying all that candy so they can give to you as well as the other kids who come a knocking.
Ofcourse I only know Halloween from the movies and tv shows from the US & Canada. I have never celebrated Halloween except for the really lame attempts at the office (since we are an American owned BPO working for US, Canada & UK companies) and the HR tries to inject some activities during major holidays and festivals from North America, UK & India. Last year Halloween was terrible as all I saw was Harley Quinn & Joker (Heath Ledger Joker) makeups and variations of it.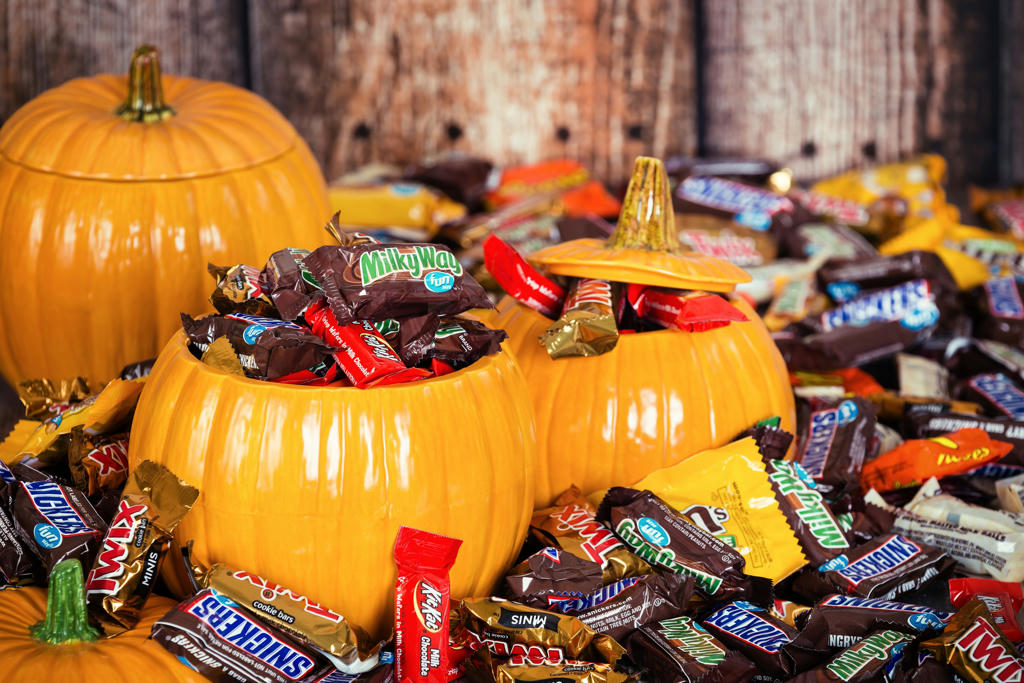 I love the fact that they give out chocolates to kids. That is just a great joy for kids and adults of all ages as well. Some of the Halloween special candy is also pretty awesome looking and they have some cool wrapper designs as well. I just go crazy for that.