Another party in two days. A beer & some vodka for me & my cousins. Some good food, some laughs. There was sausages, french fries, beef, fried rice & chicken. And oh how we laughed!
Arun is moving to Cochin as he finally got a job in the city. That means his entire family has now made the move from Trivandrum. So I get to see him more. Not sure if I should be happy or cry :P
Kannanchettan is moving to Muscat for work and I hope he does well there. We need to give him a sendoff party in a few weeks. We shall do it here in Lotus club, as a small conference room, which fits all of us and is comfortable, is quite cheap. Food is not bad as well.
We had to leave @ 9:30 pm since Sandhya & Navin have some stuff to do before they leave for Delhi tomorrow. They are headed back to Cardiff later tomorrow. I had lots of fun.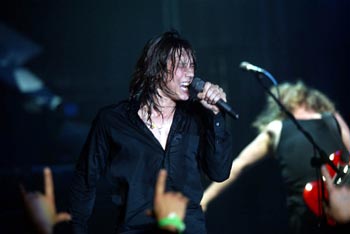 Song for the day – "Love Song" – TESLA