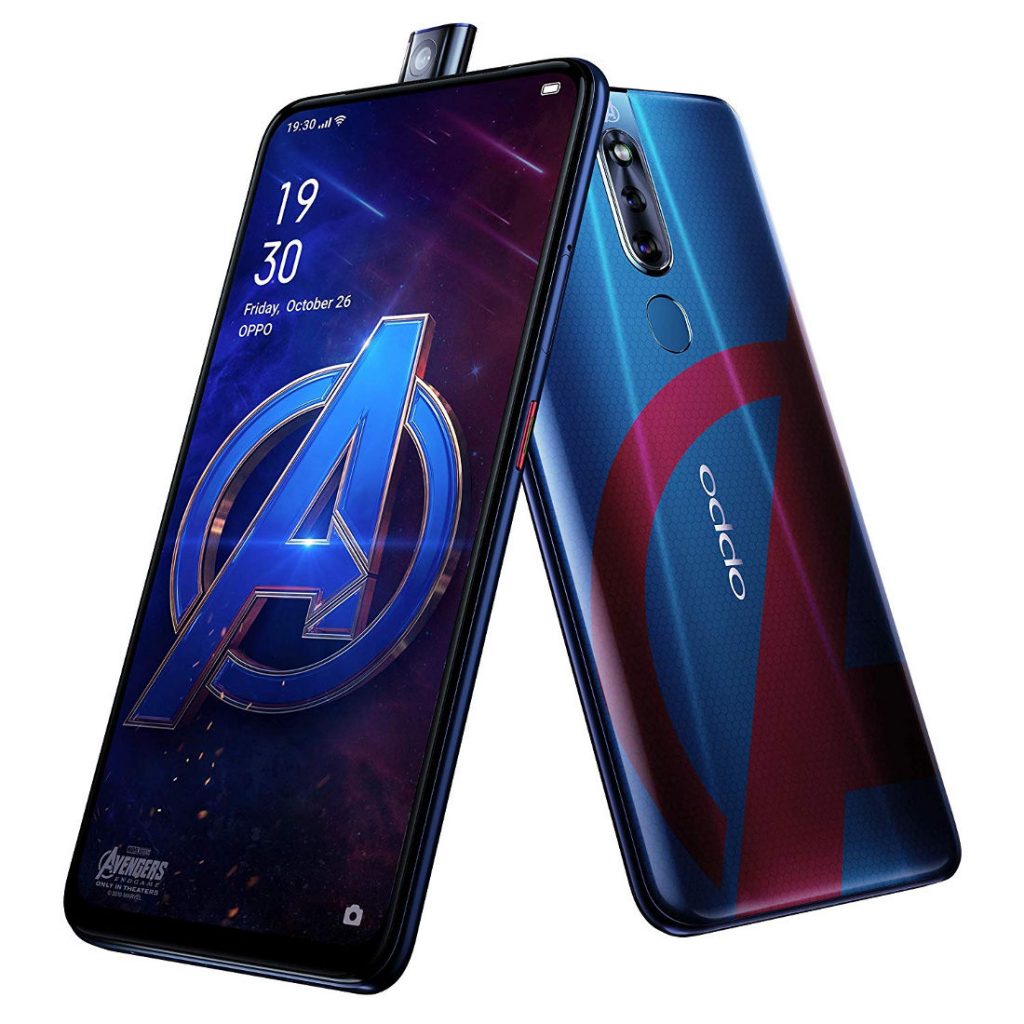 I am not really looking for a new phone. Having spent Rs.33,000 for the One Plus 5T last year in January, I wasn't looking at getting a new phone to replace this one. Also, the OP 5T works beautifully; it is fast, smooth and easy to use. The apps work beautifully on it and it shoots awesome photos and videos. Calling and texting, using FB, Twitter, Instagram and other stuff. Gaming, what little I do on it, is also a charm.
And then Oppo released this beauty – The Limited edition Avengers themed F11 Pro. Ah, man, she is a beauty alright. You're getting the top of the line 6GB RAM+128GB version here alongside a hexagon pattern with a blue finish. Oppo calls this Space Blue and the red accents complement the whole Captain America appearance.
Oppo's 20W VOOC fast features the same 6.5-inch IPS screen from the regular version with minimal bezels thanks to the motorized 16MP selfie camera. 48 MP + 5 MP Dual Primary Cameras.
Battery life should be more than adequate thanks to the large 4,000 mAh cell.The phone also packs a 3.5mm headphone jack, which audio heads will appreciate. The device comes with 128GB storage, and if that's not enough, there's also a microSD slot expandable upto 256 GB.
What are you doing to me Oppo? I shouldn't be looking for a new phone right now!