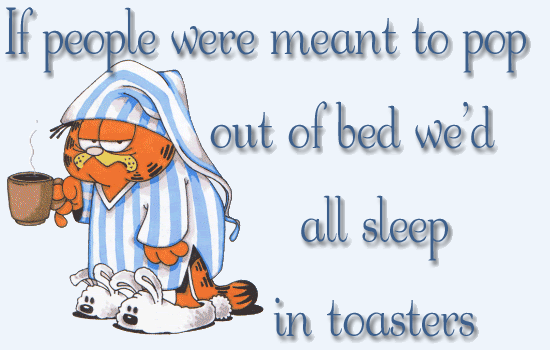 On Friday evening after I reached home to spend the weekend alone, I realized that I didn't have coffee or sugar! What is that word that fits for the moment when you are confronted with a terrible catastrophe, a disaster, a terror, a calamity, a crisis? Name that word and you have the situation that I was in. I had reached late and the shops next to me were closing as I was walking on by. So there was no way that I could get any and I badly wanted a coffee at that time, since it was cold & raining.
The next morning, Saturday, I had to wake up early to get to office before 8 am. The alarm went off at 5 am and I dragged my butt out of the covers and brushed my teeth and washed my face. Barely alive, I made my way to the stove and put the kettle on to boil water and open the cupboard for the coffee & sugar and found both empty and …..aghhhh! Cruel, cruel way to start the day!
I went back to my room and switched the computer on (cause the radiation from the monitor acts just like any stimulant) and tried to read motivational topics and inspiring quotes. It didn't work, so I went to the bathroom and did my duties. I came back when the back up alarm went off (5:30 am) and sat for what felt like an eternity. Slowly I went back to shave and take a warm bath. I decided to go straight to the office, since I was now running late and as soon as I reached there, I flung my bag on my desk and headed straight to the pantry area so I could get my fix. Ahhh! Disaster avoided.