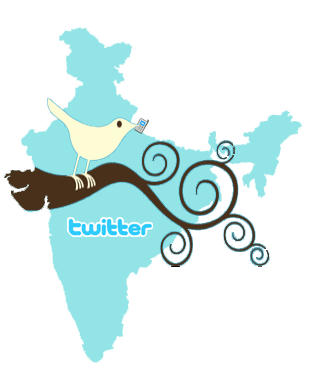 This is a nice article/news to come home to!
India, till a few months back was fighting to be among the top ten Twitter users in the world; now is the land of third highest Twitter users in the world. We contribute 7% of the total tweets in the world.
The US dominates the twitter user pie with a whopping 42%! Germany is second (8%) & the UK is 4th with 6%. At 3% comes three nations – Japan, Brazil & Canada.
So we're just a percentage below 2nd place and a further percentage above the UK. Hey, I bet if I get all my folks, sister & her family, all my uncles, aunts, cousins (that's a huge number) to use Twitter we could overtake Germany and inch a lot closer to the US! Watch out Obama!