What's the 11th item on your bucket list?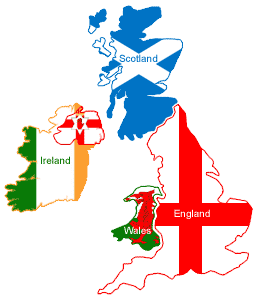 Hmmm, 11th item. I guess it would be to see the UK. England, Scotland and Wales. I would so love to visit the UK and live there. I don't know much about Northern Ireland but I bet it's a fine place too. It's just that I know more about the other 3 having seen more of it on the screen and having relatives and friends who live or have lived there.
In particular I would want to visit Edinburgh, Glasgow, Cardiff, Swansea, Dublin, Cork and way too many places in England to say in one post. I wanna visit pubs, see some castles, take in a few live football matches at the stadiums, see some live musical acts from Britain, some comedy shows and variety shows, see the royalty, go on various city tours, eat fish n chips with the locals and a host of other things. Mostly I would like to live there and explore more of the places and see the wonders of the places.
I have actually been there – Newcastle in particular – when I was about two years old. I ofcourse do not remember anything. My mom's younger sister and her family were living there at the time and my cousins are now spread out around the UK. I don't count that as a visit.