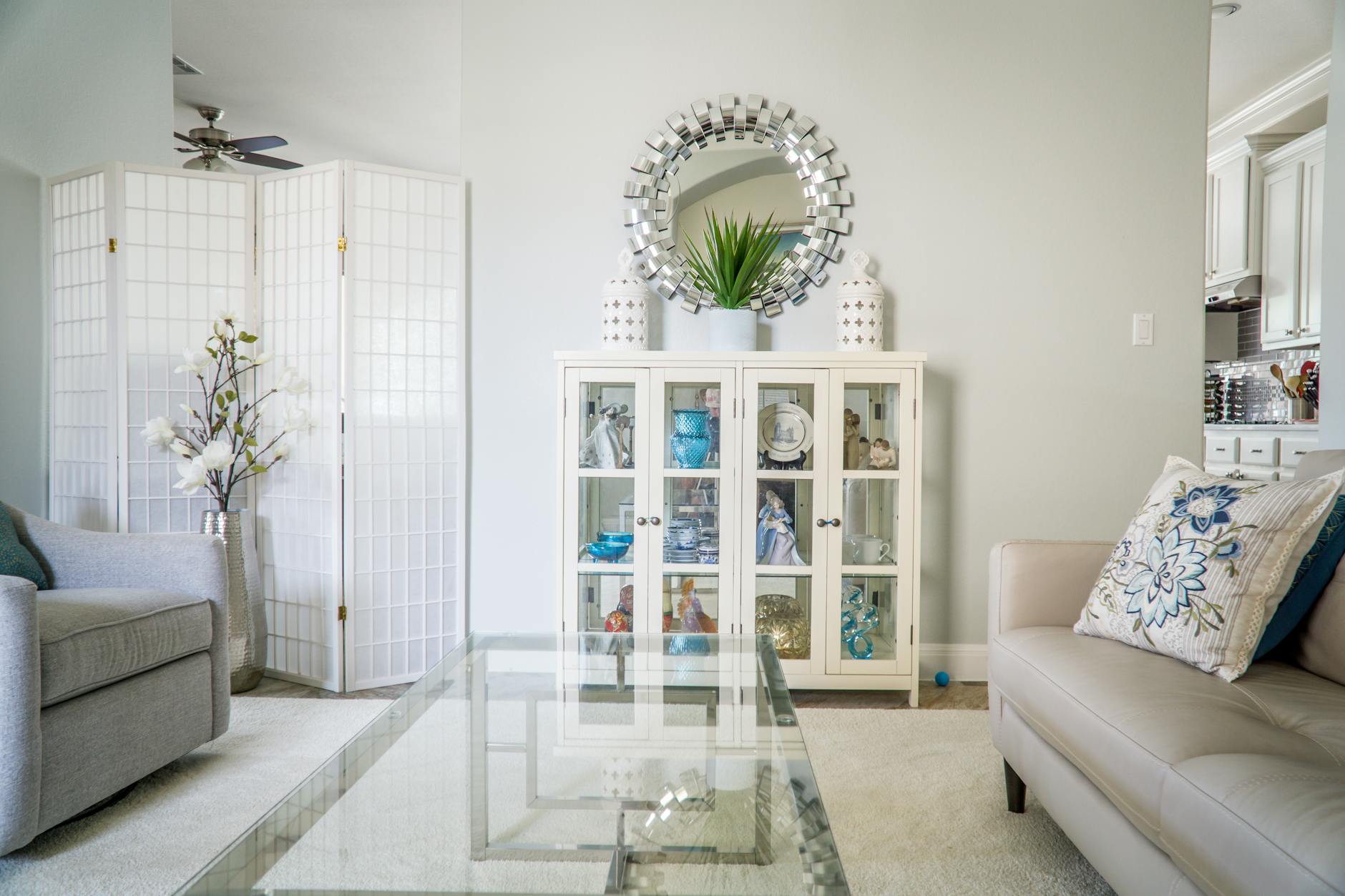 Moving into a new property gives you a great opportunity to create the environment and ambiance you desire. With these cost-effective tips, you can transform your apartment, townhouse, cottage or estate into a welcoming and inviting home…
Do something unexpected
Nothing is set in stone when it comes to interior design, so don't just follow the crowd. When you're buying a home, you have the chance to renovate it in any way you choose. Instead of sticking with the status quo and using the existing layout, consider how your property could be adapted, modified or revamped to make it unique and personal.
Trust your instincts
Incorporate the latest design trends into your property can certainly help you create a stylish environment, but listen to what your gut is telling you. Choose décor you love and not what's currently on trend. You can enhance any room with up-to-the-minute pieces and colors but your staple design should be something you adore, regardless of the latest fashion.
Make on-going changes
People often move into a new property, redecorate and then get on with living their lives, perhaps not considering their décor for a number of years. However, your home is a changing environment and updating and modifying the designs within should be a continual process. Enjoy adding, changing or switching pieces in your home to reflect your changing lifestyle.
Make your home functional
Although your home should be comforting, inspiring and relaxing, it also needs to be functional. If you have young children or pets, a light-colored carpeted floor may not be the easiest option! Rooms, particularly kitchens and bathrooms, need to be designed for family life, so easy-to-clean surfaces and forgiving high gloss paints are a must.
Fill your walls
What you hang on your walls helps to create your home environment. Whether you opt for inspiring artwork, though-provoking pieces, kitsch designs or homemade pictures, artwork allows you to put your stamp on the property and immediately creates a sense of ownership. Furthermore, artwork can be rotated or changed regularly, so you can update each area of your home easily and without the need for costly or time-consuming redecoration.
Try something new
Buying a new home is the perfect time to start afresh. If you've always stuck with safe colors and straightforward designs, now might be the ideal time to try something different. If you love bold colors, use them. If you want patterned wallpaper or statement prints, hang them. If you want to create a theme for every room in the house, you can! Don't do what's expected, do what you love.
De-clutter your life
Moving house can be a stressful and exhausting job, particularly if you have a lot of belongings to move from one property to another. When you move into a new home, however, you can take the opportunity to get rid of items you don't want, need or love. Take things you don't need to local charity shops or give them away, but don't keep things which aren't going to enhance your home or life in one way or another.
Spend money on everyday items
All too often we save our hard-earned cash for special occasions and items, but this means we don't enjoy them very often. An expensive crockery set may be a luxurious treat, but if you only use it once or twice a year, who gets the benefit? Everyday items are things you're looking at and engaging with regularly, so spend a little more on things like bed sheets, throws, drying racks and bins, and enjoy luxury every day.
Grow something
Whether you've got a garden, courtyard or any outdoor space, growing something indoors can bring nature inside and create a nourishing feel inside your home. Choose plants with bright, bold petals, luscious greens or tasty herbs and enjoy them as they flourish in your home.
Display your must-read books
Books can bring comfort, escapism, and relaxation to any environment, and the books you love say so much about you as a person. Bring your dog-eared novels, antique hardbacks, and arty anthologies into the open. Whether it's an inconspicuous stack of books in your living room or a bookcase filled with adventures, let your inner bibliophile out.
Reuse what you can
There's no need to spend a fortune on new furniture when you buy a new home. Re-purpose and reuse the items you have instead. As well as saving you cash, this gives you the chance to put a unique stamp on items which aren't being used and helps you to look at the items you already have in a whole new way.
Frame things that matter
When you hang framed artwork or pictures on your wall, it doesn't have to be by a famous artist. Frame things that matter to you and display them for all to see. A must-loved picture of your family, movie tickets from your first date or a map of your first vacation destination together are great mementos to frame and display.
Admit when things aren't working
Interior design is all about trying something new and enjoying your environment. If something isn't working, don't sweat it. You can make low-cost changes to cover any mistakes or modify a room into something you're happy with.
Use your home
Once you've decorated your home, don't be afraid to use it! Stunning décor shouldn't prevent you from making full use of each room and enjoying the time you spend at home. Make sure your family lives fully in every room, and that certain areas aren't out of bounds because of expensive furniture or fragile artworks.
Bring your family and friends in
To really make your new property feel like home, invite your family and friends over as much as you can. Eating, drinking and spending time with loved ones is the quickest way to feel at home, so open the doors and welcome them in.