No matter what your house type is, adding a modern touch has many benefits. From increasing its market value to making your home a more spacious and comfortable place to live, there's a lot that can be done to modernise your home and make it your dream property.
Whatever your budget, there are different ways you can embrace modern living trends to transform your home and give it the wow factor. Intrigued? Take a look at some of the things you can do to modernise your home.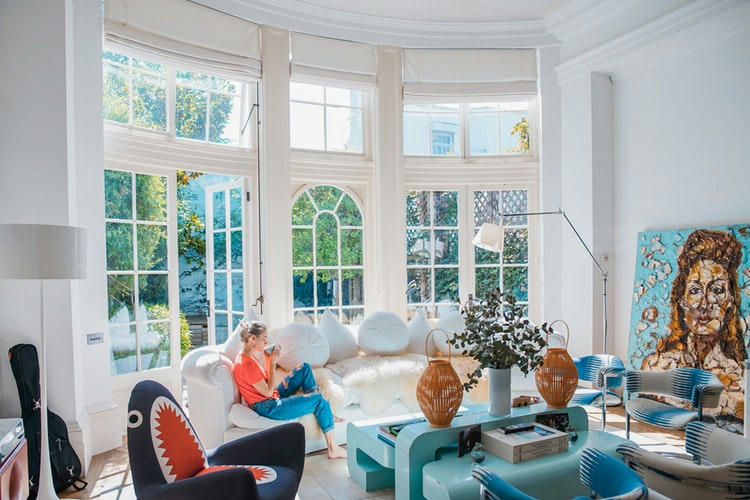 Choose modern decor
One of the most affordable ways to modernise your home is to focus on updating the decor. From choosing modern paint palettes to upgrading your furniture, you'll be surprised at the difference a spot of interior design makes. If your home has a more traditional feel, it's not impossible to give it a modern edge – there are ways of blending classic and modern decor to help you keep the traditional features you love whilst also adding a more up to date look to your space.
Add an extension
Open plan living is a popular feature in modern homes – who wouldn't want a little extra space? There are some excellent ways you can extend your home, from adding to the downstairs to building over a garage or converting your attic. A consultation with contemporary architects can help you see what's possible, and they'll be experienced with adding modern extensions to older properties. Adding an extension is a costly job, but it will add value to your property while allowing you to enjoy a bigger living space.
Make it smart
Smart homes use technology to control lighting, heating, and even the music that plays around your home. Far from being only suitable for brand new homes, smart home technology is ideal for more traditional homes as it can help you save money and enjoy simpler living. Take a look at the different smart home systems on the market to help you find one that works with your budget.
Focus on practical renovations
Fixing ongoing problems can be one way of helping you get more from your property and make it feel more modern. From refreshing your kitchen to adding an electric shower, simple things will make a difference to your home without changing it completely. Consider renovations you can do on a budget to help you tackle the jobs you've been putting off to transform your home as well as provide some extra value.
Whatever the goals you have for your home, some modern upgrades can make a big difference. Get inspiration by looking at modern home design, and find ways of incorporating your favourite elements into your own home. All homes can benefit from some modern touches, but that doesn't mean you have to sacrifice the character of your home to enjoy them.