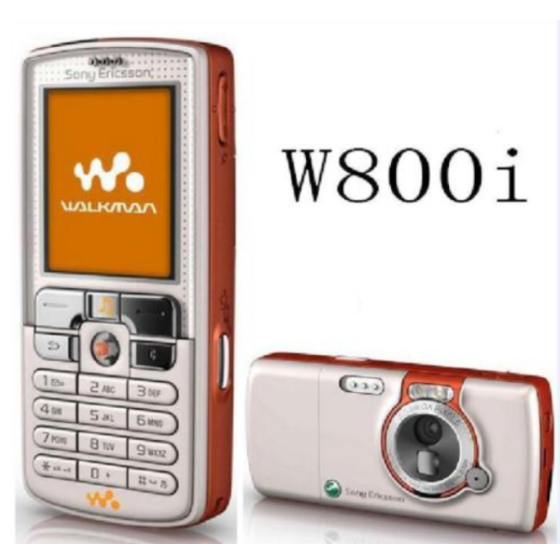 My first phone on which I could get data. Recommended by some guys who worked with me at Idea. Everyone seemed to be getting colour screens and the ability to connect to data by their mobile provider, except me. Well a couple of us.
So I traded in my Samsung R220 and got a small discount on this phone – the Sony Ericsson W800i. Announced in Q2 of 2005, I got this phone towards October of the same year. With a toggle button and scroller in the middle and a small screen, it was though awesome musically. Ofcourse it didn't even have much space for mp3s but what few songs I had on it played loudly and clearly. 512 MB I guess is what it had with a 2GB external memory card slot for extension possible.
Some features.  Bluetooth, MP3/AAC player, up to 30h playback if the phone is switched off, Video player, WAP 2.0, FM radio with RDS, Image viewer, Picture editor, Organiser, Voice memo, USB port, SyncML & Built-in handsfree. I don't remember how much it cost but I payed in installments and I loved this phone until mid 2006 when I got another phone.
Yes I have changed phones quite often!