Netflix, the world's top video streaming service that allows users to watch content on screens ranging from a smartphones to a smart television is now launching in India.
It works with a variety of other devices like PlayStation and Apple TV, letting users stream directly onto larger screen. Netflix is also the creator of a lot of original, made for the web content, much of which is now in high-resolution Ultra HD.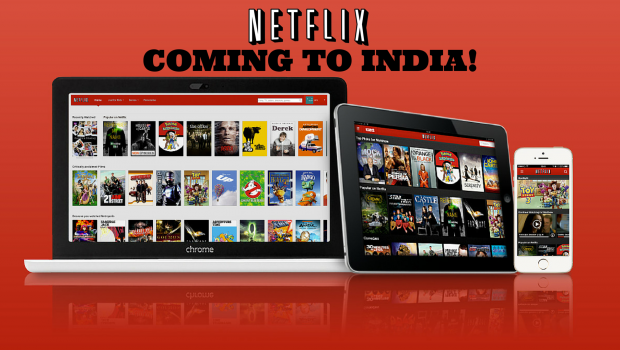 Netflix India has pricing similar to its primary US market and users will be able to pay as low as Rs 500 to watch shows and movies on a single screen at one time. For Rs 650, they will get access to two simultaneous screens and four for Rs 800 — this also has UHD content. The first month is free for all users and they can pay using PayPal and credit card only at the moment. An initial fee of Rs 70 ($1) is charged during signup to authenticate the card. Netflix standard subscribers now pay $9.99 per month, not much more than the Rs 500 base price in India. Netflix was launched out of California is 1997 as a DVD rental service and now has over 69 million users globally with 42 million in the US alone.