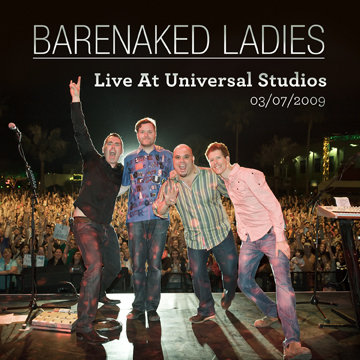 The remaining four  dudes of the Barenaked Ladies have taken their first step towards life without Stephen Page amongst them. Thanks to Saskboy I came to learn earlier this morning, that BNL are offering their brand new live album for free download.
Saskboy sent me the link through MSN sometime during the early morning (I was asleep with the lights & the computer all switched on) and I clicked the link which lead me to SmartCanucks, which is a blog that offers links to the best deals & free stuff in Canada or by Canadians.
So I wanted the album – it's called Live At Universal Studios and it was recorded in the Florida venue on March 7th, 2009 and until the official release any fan can download it free over here. By the sound of things, BNL have adjusted to Page's loss and they will be just fine.