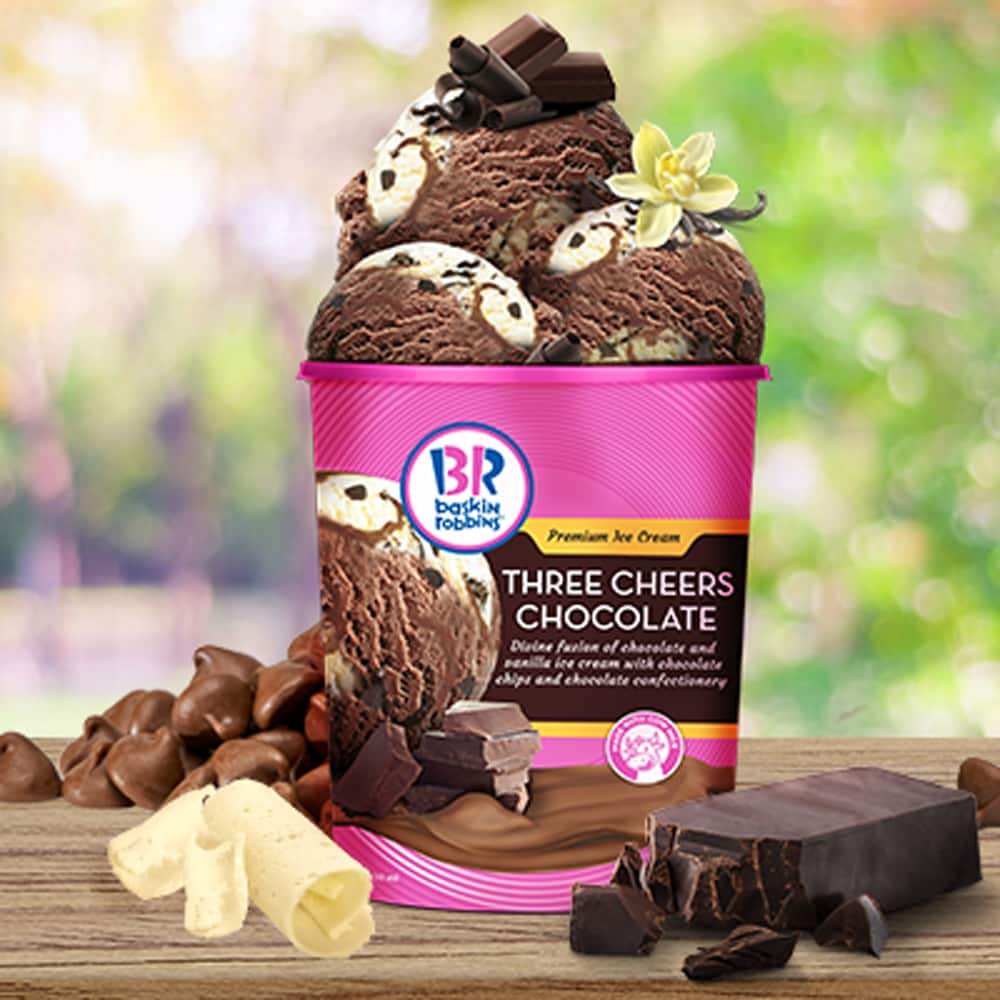 This Saturday I was alone at home for the evening – from 5pm onwards – and post a coffee I knew that I would be ordering some food for dinner. Plus I had bought a few beers as well. I had a pizza and two beers and like usual after I have had a meaty pizza and beers, I feel like having something sweet like a chocolate or an ice cream.
I checked up Swiggy, an app for delivering food to your door step, and saw that they even had a discount for Baskin Robbins. Now, I can count on my fingers how many times that I have indulged in this brand of ice cream. I remember the first time I ever had BR, it was in Bangalore and me & a friend had a taste of a few flavours before settling on a small scoop of what we each liked the best. Since then I have probably had some BR ice cream 4 or 5 more times and ordered a family pack a few weeks ago.
So this night I ordered a small pack of a flavour called the Three Cheers Chocolate ice cream. They describe it as a heavenly combination of chocolate and vanilla married together with chocolate chips and ribbon (contains milk & soy). And Oh….My……Sweet Satan! This was amazing and on a hot evening after pizza and a couple of cold beers, this was perfection. Amazing taste and texture. I have a new favourite flavour!