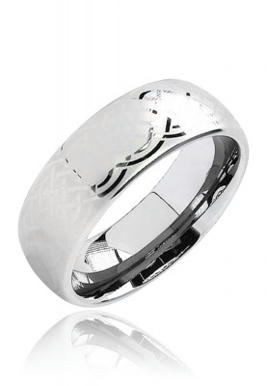 I think some of you readers may remember that I wear cheap rings on my fingers. I used to have 4 but two of them broke, including the thumb ring that I liked to fiddle with a lot. Check out the pic in an earlier blog post. The thumb ring is the big one at the back. Another one, the one on the right has broken off much earlier while the thumb ring actually broke only around a month ago. And so I was left with the 2 – the one of the left and the center one.
Today I happened to see some ads for Jabong which is an online shopping website for clothes, shoes, accessories and jewellery among other things. The ad showed off some rings as well and I was curious to see more. Well they have an amazing selection of these awesome looking rings from Perora, Reev & Johareez. There are so many that I want that I was going nuts just looking at the selection. I decided to buy just one as I have some other purchases for the month. Maybe at a later date I will buy a few more and use one of the coupons they gave me for discounts.
So for the time being I just bought the one – pictured over here. I can't wait for it to reach me.